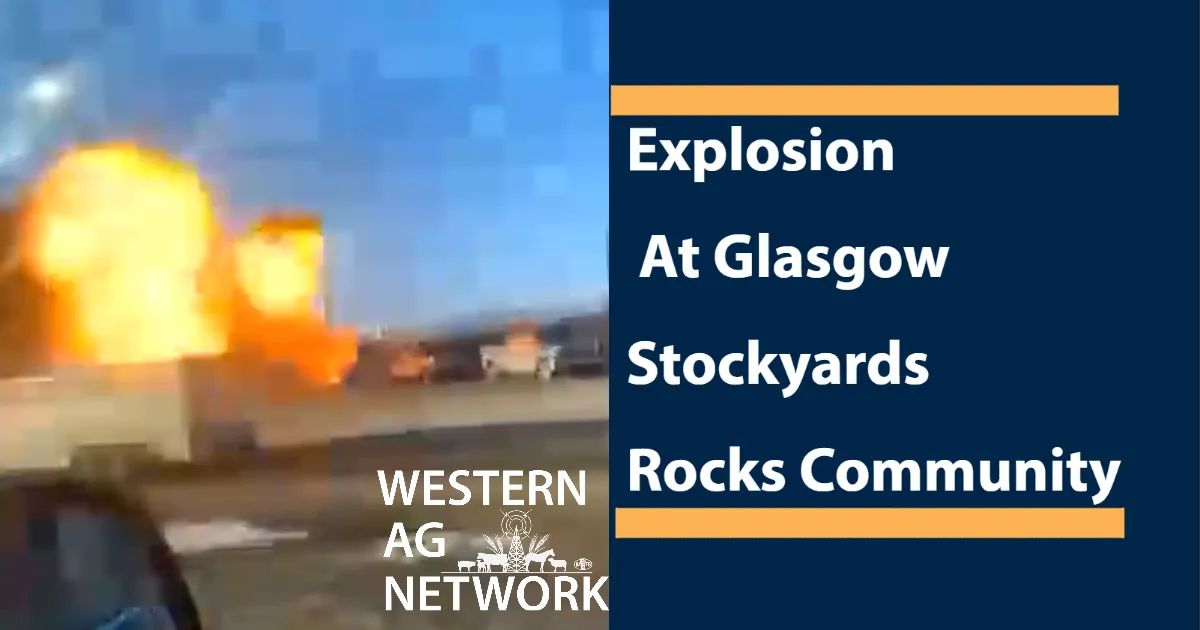 Explosion at Glasgow Stockyards Rocks Community
April 8 2023
On the evening of April 6, an explosion occurred at Glasgow Stockyards in Glasgow, MT.
Owner Cody Cornwell told the Western Ag Network Saturday that they were branding and bangs vaccinating heifers after Thursday's sale when the propane bottle they were using to brand with and keep the tattoo ink warm caught fire.
During their attempt to put out the fire, the building was filled with propane gas causing the building to ultimately explode. Cornwell said everyone was outside and safe when the building exploded.
However, Jake Newton suffered smoke inhalation after the building exploded when he was moving cattle away from the burning building located on the eastside of the stockyards.
Newton was flown by Mercy Flight to Great Falls and currently is in ICU and in stable condition at Benefis Health System in Great Falls.
Cornwell and family ask everyone to keep his step-son and co-owner in their prayers this Easter weekend.
He also thanks the Valley County Sheriff's Department, Long Run Fire Department and Ambulance for their quick response and says we're very lucky to have trained professionals like these men and women in rural places like Glasgow where time can literally be the difference between life and death.
Cornwell says although as unfortunate as this accident was it can serve as a great reminder for everyone in farm and ranch country to always keep safety top of mind.
Source: Western Ag Network, Video Deion Lefdahl