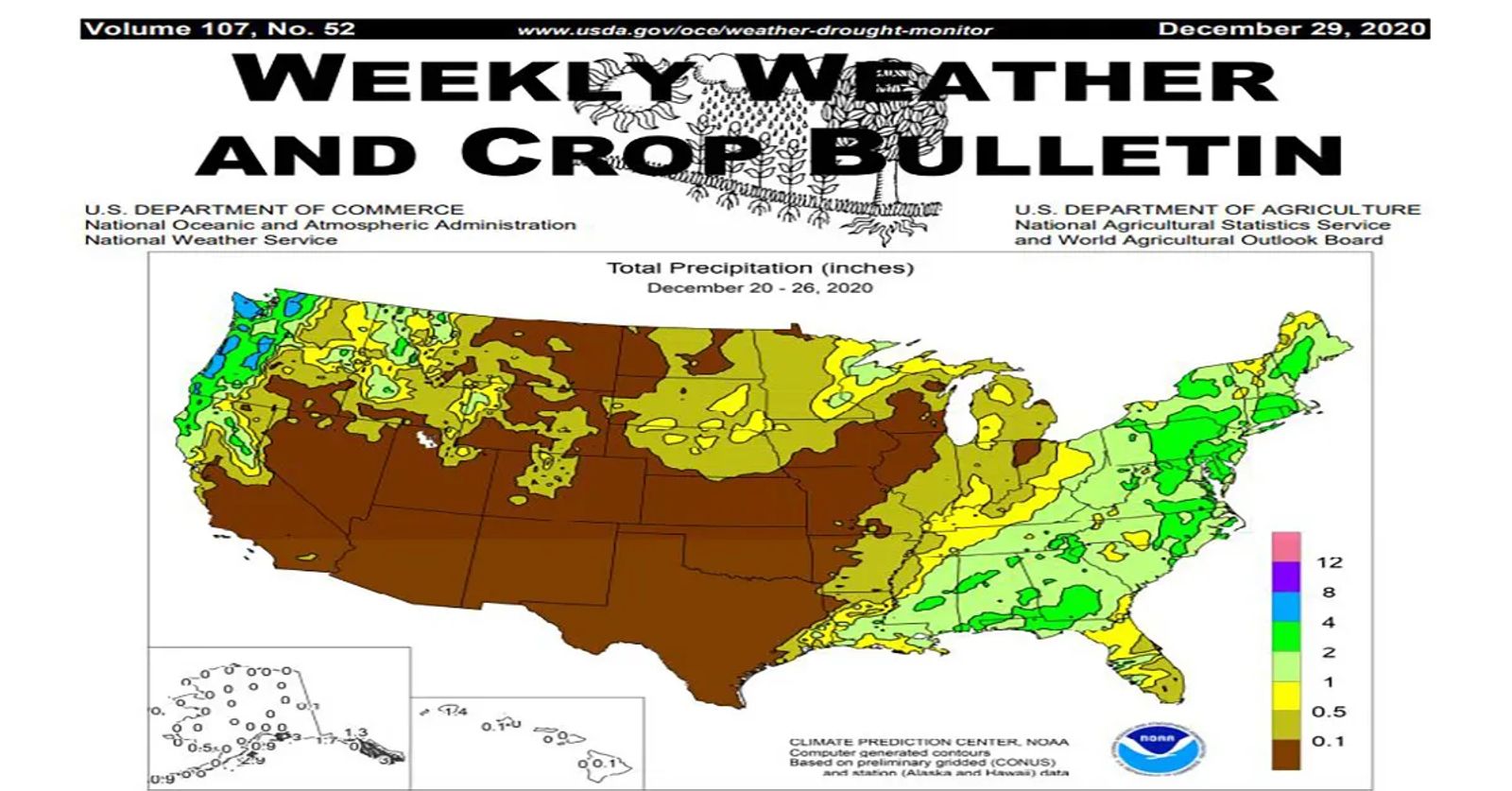 Drought Remains a Concern in Much of Western U.S.
December 31, 2020
Dry weather conditions persisted over a broad area stretching from southern California to the High Plains.
According to the latest Weekly Weather and Crop Bulletin from the U.S. Department of Agriculture, drought remained a concern in much of the West with respect to the health of rangeland, pastures, and winter wheat, as well as the potential for meager high-elevation snowpack leading to poor prospects for runoff and reservoir recharge next spring.
Offshore winds brought another round of enhanced wildfire risk to southern California, where the Creek Fire was ignited on Dec. 23 near Fallbrook and later spread onto Camp Pendleton, scorching more than 4,200 acres of vegetation.
Moisture for the week ending Dec. 26 came from a storm system crossing the northern U.S. delivered precipitation in the Northwest before inducing blizzard conditions Dec. 23 in the upper Midwest.
A low-pressure system developing along the storm's trailing cold front contributed to heavy rain (and rain changing to snow) in the East on Dec. 24-25.
Elsewhere, cold weather in the Southeast contrasted with near- or above-normal temperatures across much of the remainder of the country.
Source: USAgNet