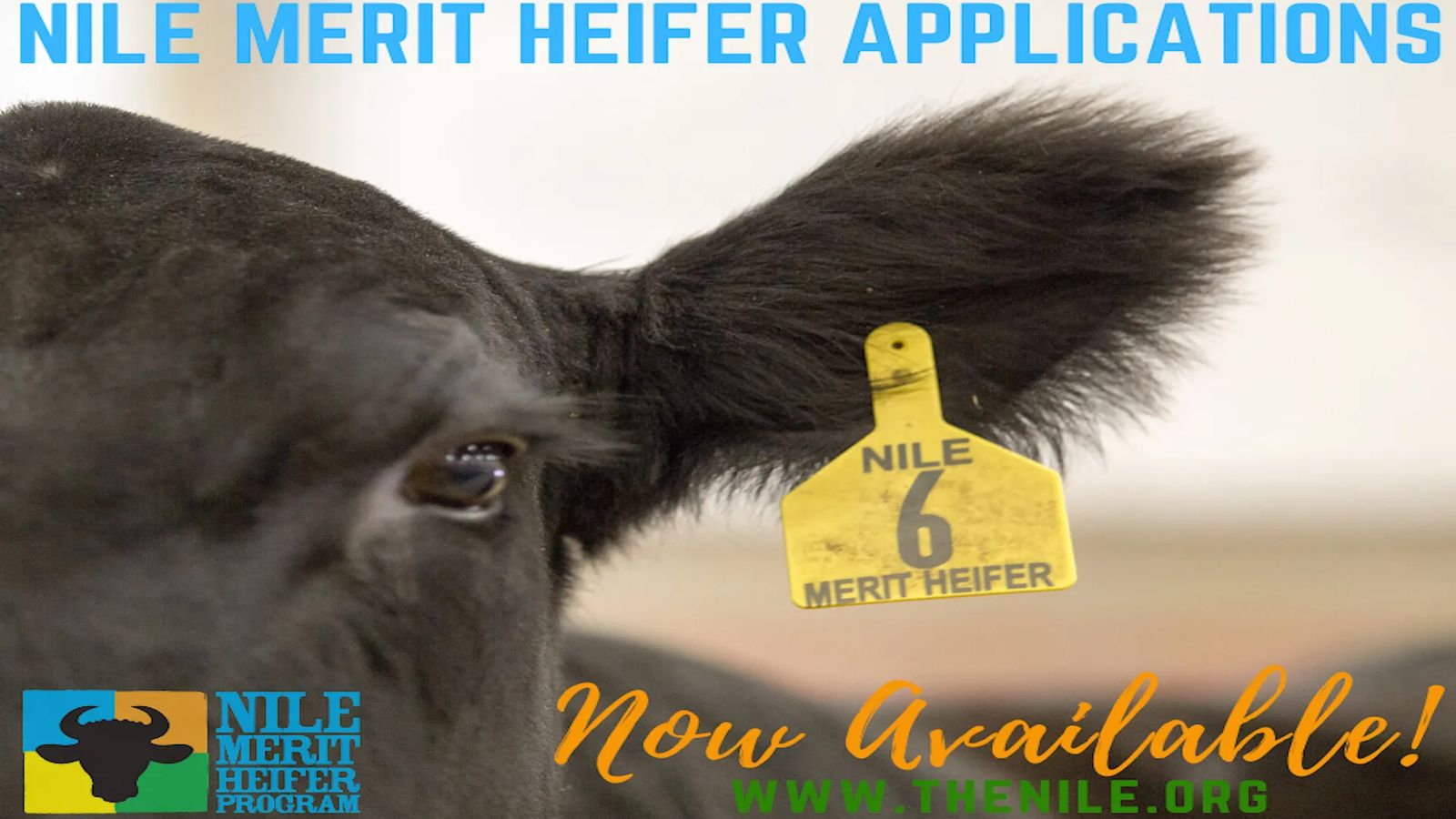 Don't Miss the NILE Merit Heifer Program Deadline
June 15, 2020
The opportunity for kids to get started in the cattle industry is knocking! That's because applications for the NILE Merit Heifer Program are available for the 2020-2021 year, with the deadline rapidly approaching.
Russell Nemetz talked with NILE General Manager Jennifer Boka about the NILE Merit Heifer Program and the upcoming application deadline.
NILE General Manger Jennifer Boka says the objective is to help youth get a start in the beef cattle business and gain knowledge about the industry with a young, live heifer calf.
"Those heifers are essentially a start to the cow herd for those youth. So, they receive a heifer from one of our phenomenal donors" said Boka. "They keep the heifer throughout the year, and the project comes to completion in October at the NILE, where they bring the heifer back to show her. As long as they complete that basically year long program and show her at the NILE and finish in that manner, then they get to keep that heifer free of charge."
Program participants are chosen based on merit, future goals, and the ability to care for the animal.
"Kids from around the country have the opportunity to apply for the NILE Merit Heifer Program through a pretty in-depth process" said Boka. "So, they submit something very similar to a resumé which includes lots of questions about their goals and includes references similar to a job application which comes with letters of recommendation and then a two-minute YouTube video."
She says the NILE Merit Heifer Program wouldn't be possible without the generous support of the donors over the years.
"We are talking some phenomenal genetics" said Boka. "We have donors from across the country that pick one of the cream of the crop right off the top of their calf crop and give to these kids and build a relationship where they work together. They work on feed programs together. They learn about nutrition and reproduction in their cowherds. And it's just a phenomenal program."
Applications and a link to the YouTube video must be received no later than June 30, 2020 at 4 p.m. The 2021 recipients will be announced in late August 2020. Applications are available online at www.thenile.org.
Source: Montana Ag Network & Western Ag Network