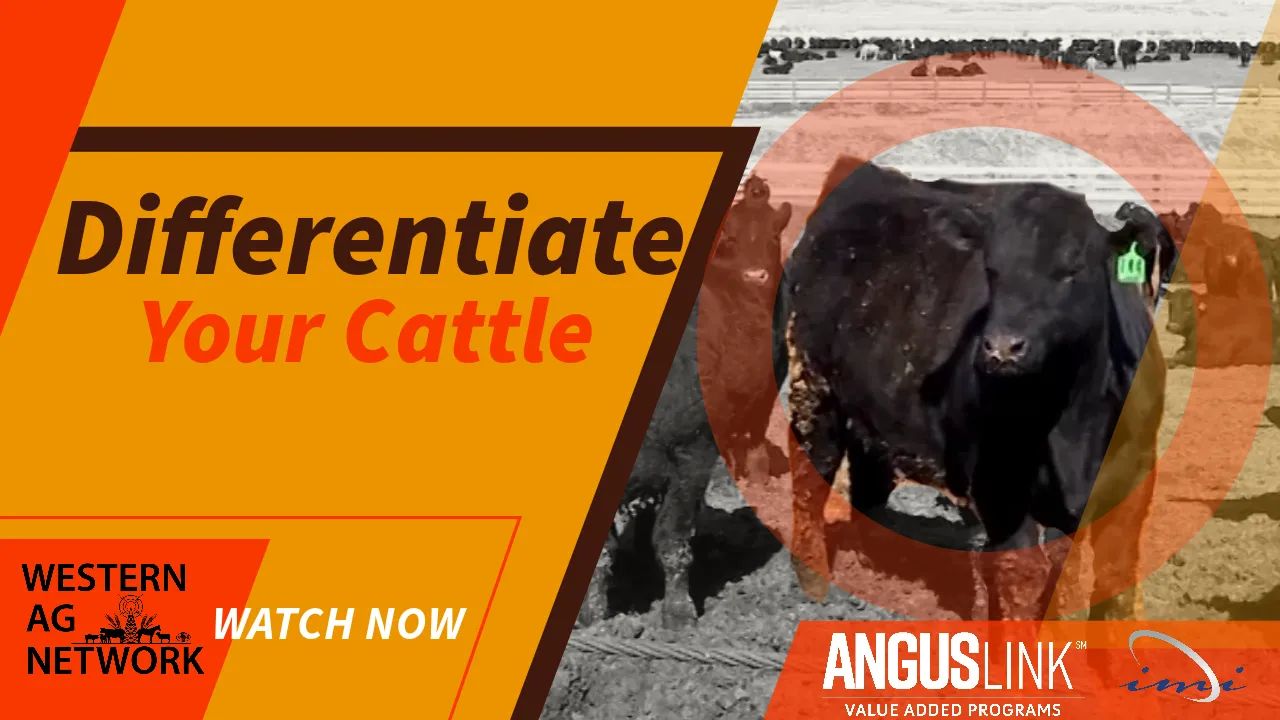 Differentiate Your Cattle
November 14, 2023
In today's cattle industry, it is increasingly crucial for cattle producers to distinguish their livestock in the market. As more feeders look to buy cattle with Angus influenced genetics, AngusLink℠ value added programs help buyers identify cattle from producers who have invested time and resources to separate their calves from the rest.
IMI Global and the American Angus Association's AngusLink℠, two prominent third-party verification companies, have united to enhance the experience for cattle producers while presenting additional value-added opportunities.
During the 2023 Angus Convention held in Orlando, FL, Western Ag Network's Lane Nordlund sat down with Troy Marshall of the American Angus Association (AAA), Doug Stanton with IMI Global and Montana Angus breeder and AAA board member Darrell Stevenson.
The conversation centered around what the value added program is and how it can differentiate your cattle from the rest of the herd.
WATCH the videocast or LISTEN to the podcast.
Watch the conversation below:
Listen to audio on the LaneCast Ag Podcast.
Source: Western Ag Network