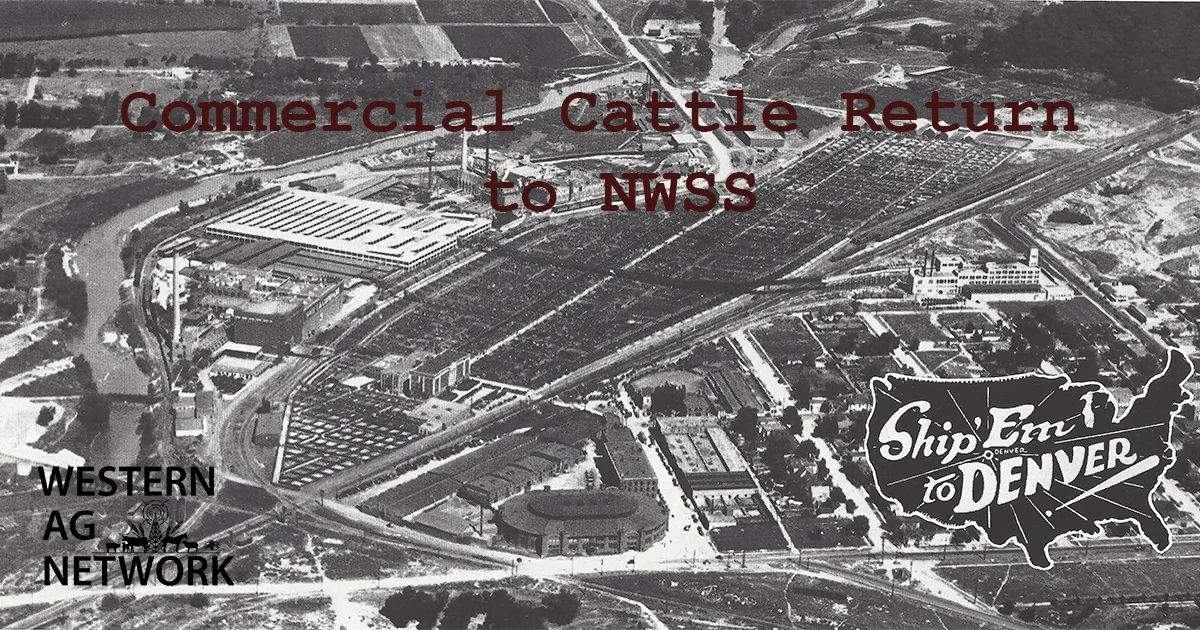 Commercial Cattle Show and Sale Return to NWSS
June 1, 2023
DENVER, CO.— Returning profit to the commercial cowman is the solid ground on which Jennifer Boka is rebuilding the commercial cattle events at the National Western. She has an eye on the future and a healthy respect for the history of the Yards.
The commercial heifer pen of five and pen of 10 show and sale will be returning as well as a stockman's sort judging contest for producers and ample time to network and do the business that made Denver what it is.
The three-day event in the Yards focusing on the commercial cattle producer will include educational opportunities that will equip produce rs with information to firm their bottom line, diversify their operation, or otherwise add value enough to justify a trip to Denver. Jennifer Boka, National Western Director of Livestock Operations said they're making finding a hotel room and a shuttle to the commercial events easy for producers, too.
"The stock yards and the National Western was built on the commercial cattle industry, the commercial cowman," she said. "If we don't revive that and advance that whole program, then we are not viable in the industry and we will become simply another halter and show stick show."
She said reviving only what once was The Yards is important, but reestablishing National Western's relevance to the commercial cattle industry and providing a return on investment for the commercial cowman is vital, regardless of whether he's there as a visitor, seller, or buyer.
More details will be released soon, but Boka knows the time is now for breeders and buyers alike to make plans to be a part of the commercial cowman's return to The Yards.
Source: Western Ag Network