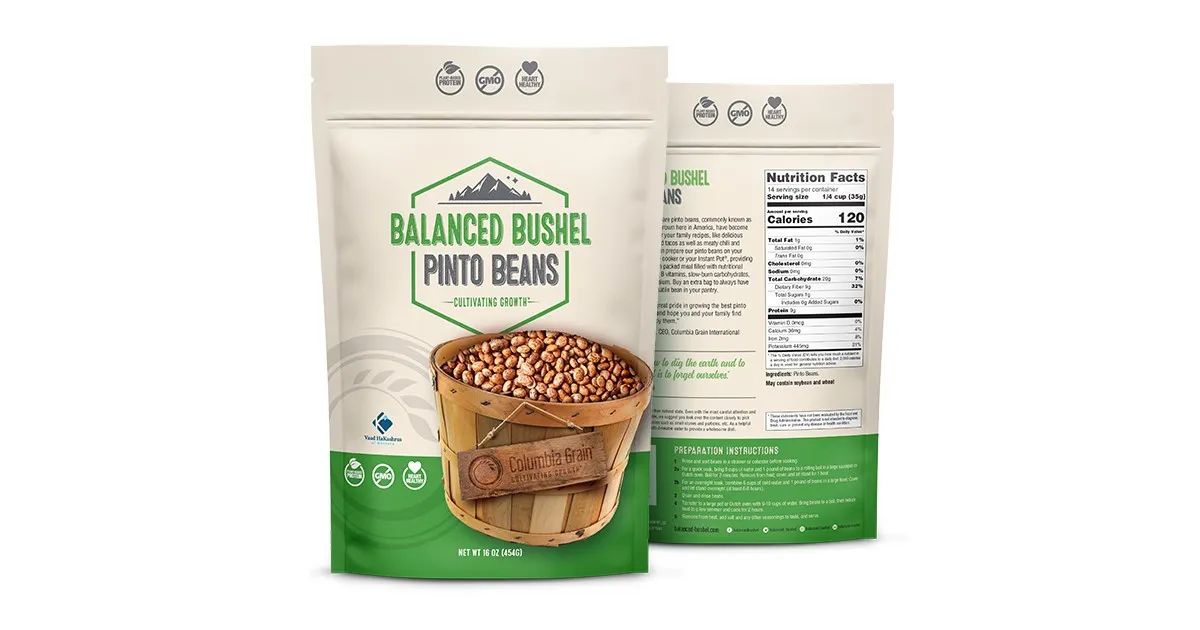 Columbia Grain's Balanced Bushel is a Winner for both Consumers and Pulse Growers
June 7, 2022
Columbia Grain International (CGI) is excited about its first-ever line of consumer-packaged pulses and beans. Tony Roelofs is CGI's Pulse Division Vice President and says Balanced Bushel is a winner for both consumers and pulse growers.
"It's going to be a product that's grown throughout our entire footprint; sourced from farmers; clean ourselves through our facilities; and marketed directly to the consumer at a retail level," said Roelofs. "It really gives us a chance to work directly with our own producers that we're dealing with everyday; providing prices to everyday' and giving them a direct connection all the way to the store shelves. So, it's a really exciting time for both Columbia Grain and our local producers."
He says Columbia Grain is also proud to help those who are food insecure with Balanced Bushel thru USDA's Section 32 Program.
"It helps support our local farm economies by providing another outlet for the commodities grown and provides them directly to people who need it the most," said Roelofs. "With COVID and now inflation, there's a lot of hungry people out there. This is a great way that we can put food on plates throughout the country and and bring value back to the U.S. farmer."
For more information about Balanced Bushel, visit www.columbiagrain.com.
Source: Western Ag Network