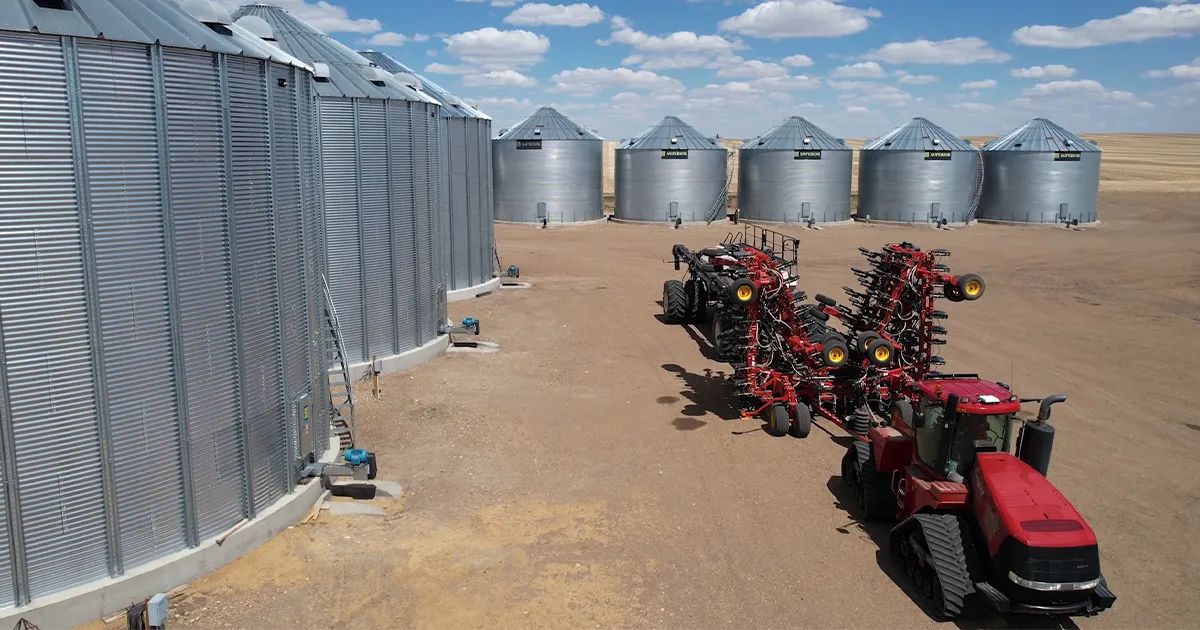 Columbia Grain Shares Commitment to Safety during Stand Up for Grain Safety Week
April 6, 2022
It's Stand Up for Grain Safety Week which raises awareness of the many hazards that come with working in the grain handling industry by offering resources and activities each day on the best practices for mitigating these hazards. Stand Up for Grain Safety Week is sponsored by the Alliance, a collaboration of agricultural industry groups, provides a collective industry focus on, and commitment to safety.
As farmers and grain industry professionals prepare for the busy spring planting season ahead, safety experts like Columbia Grain International (CGI) Safety Director Bill Spreeman are reminding everyone to keep safety top of mind to prevent injury or death.
"This industry has inherent risks and hazards and those are pretty much recognized by most folks that have spent any time in the industry," said Spreeman. "And the only way that we're going to eliminate those injuries that are a result of that is through education."
CGI has participated in Stand Up for Grain Safety Week for three years. He says at Columbia Grain safety is a top priority for both their employees and farmers.
"You can't ignore the risks associated with going into a grain bin," said Spreeman. "You can't ignore the risks associated with augers. Our number one goal at the end of this week is that we have reached as many people as we possibly can."
When accidents do happen, it's critically important that first responders have the proper rescue equipment. Don Christensen is the Fire Chief of the Larimore Fire Protection District in North Dakota and explains how Columbia Grain is keeping communities like theirs safe.
"They've donated rescue harnesses for us to tie off when we have to go inside," said Christensen. "We've also got to tour their facilities so we're better prepared for what, if anything, happens out there. It makes a huge difference. With the cost of everything going up these days, every little amount helps."
Beyond its endeavors to educate its employees about best safety practices for grain elevator work, CGI is prepared for a rescue, if need be. Their facilities are equipped with the proper equipment to rescue an entrapped worker as an essential part of its grain handling safety plan
Source: Western Ag Network