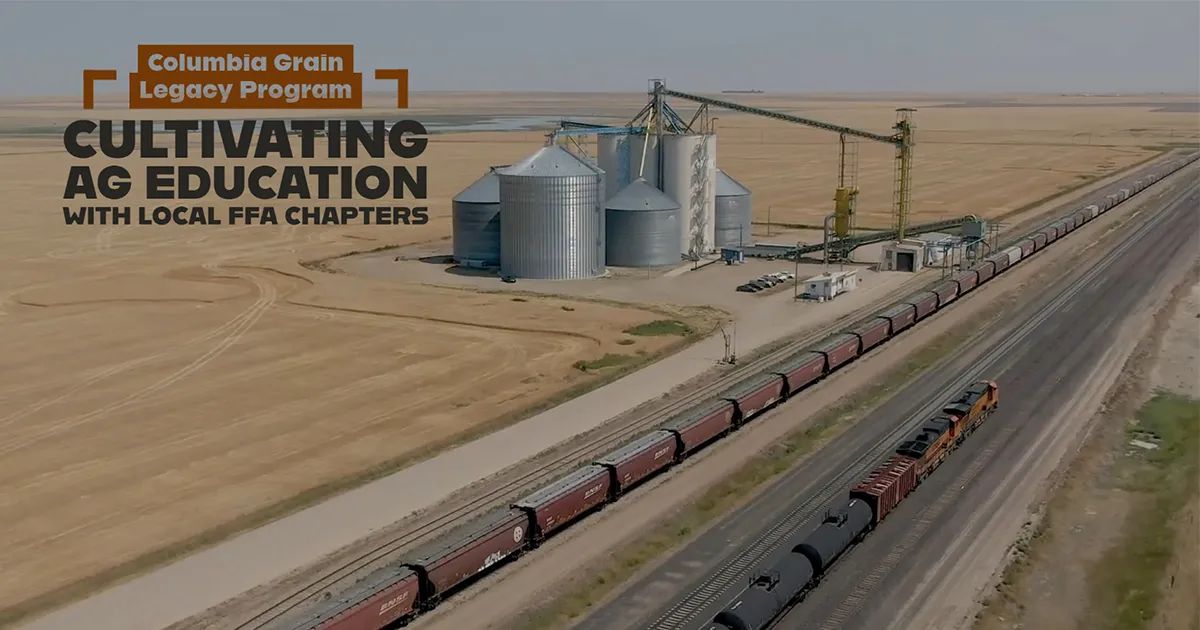 Columbia Grain Legacy Program Cultivating Ag Education with Local FFA Chapters
July 17, 2023
According to the USDA, the average age of farmers and ranchers in America is 57.5 years old which highlights the need for investment in education and the development of a new wave of agriculturists to ensure a steady food supply for generations to come.
The newly launched Columbia Grain Legacy Program was created to do just that. It cultivates growth in the next generation of farmers by supporting local FFA chapters through a sustainable, hands-on grain marketing program.
"Columbia Grain has a long standing relationship with the FFA and we decided to set up a program where we can empower our local chapters to originate donation bushels from local producers, and then we give them the tools to successfully market those bushels over the course of the school year," said CGI's Grangeville, ID Location Manager, Brandon Rehder. "The FFA chapters will then generate proceeds based off of those donation bushels to help to help facilitate leadership opportunities, leadership training opportunities and bring those type of opportunities to the FFA students."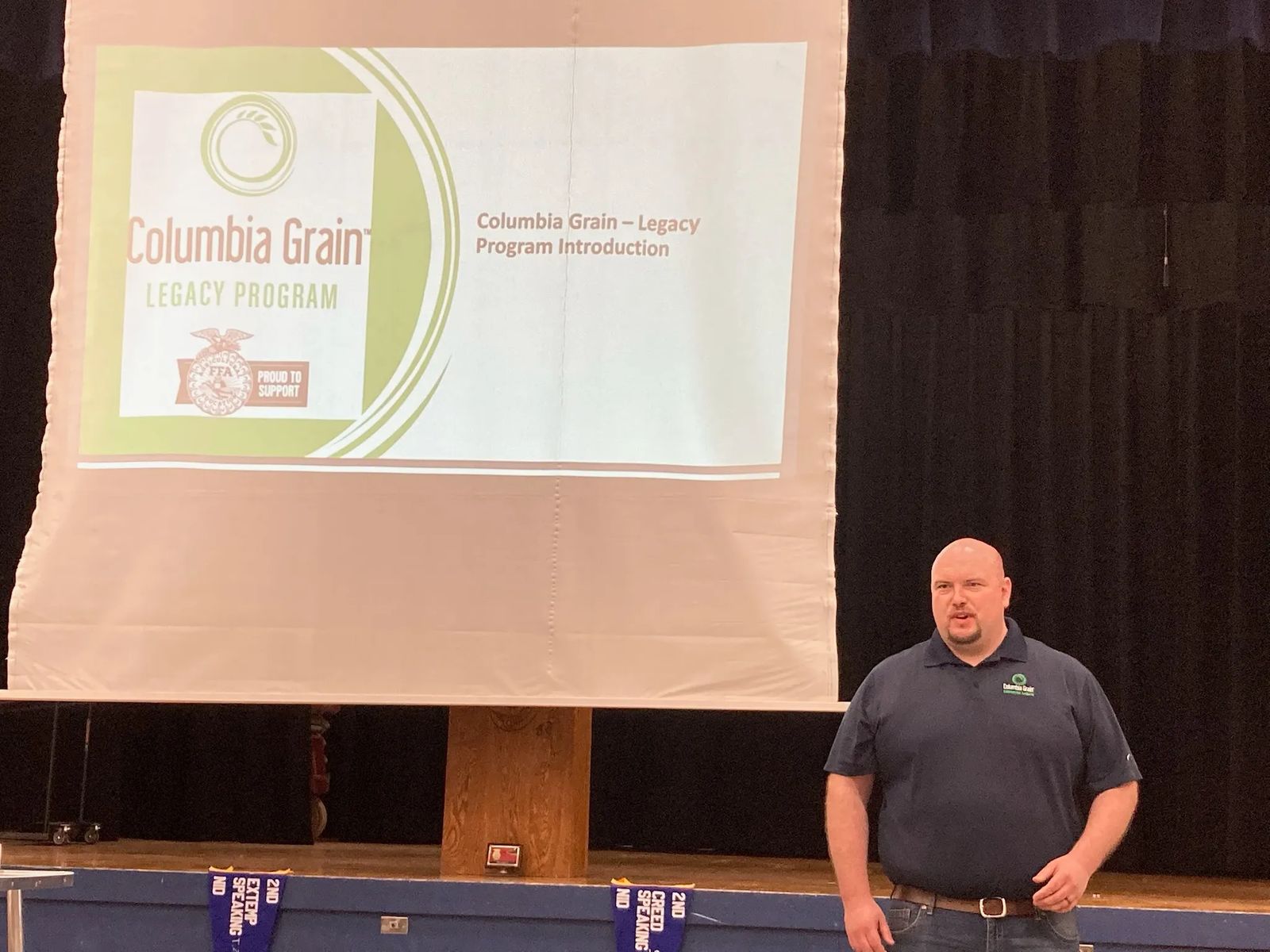 Like others, Columbia Grain believes FFA is the premier youth organization preparing members for leadership and careers in the science, business and technology of agriculture.
"When looking at that return on investment of money, time, resources, there's nothing more worthwhile than Montana FFA," said CGI Grain Buyer Bryson Shaw, Great Falls, MT. "It's the next generation of students who are going to help feed this growing population. And Columbia Grain wants to be there side by side to help do that."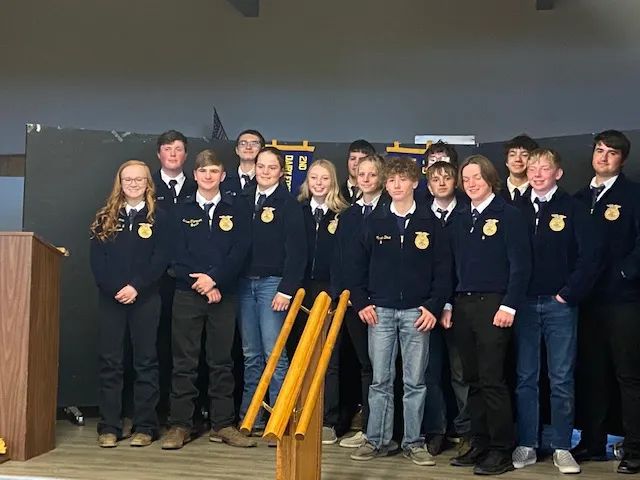 Columbia Grain recently launched its legacy program in Nez Perce, ID and is looking to grow the program in the future across its entire footprint. For more information, visit www.columbiagrain.com.
Source: Western Ag Network