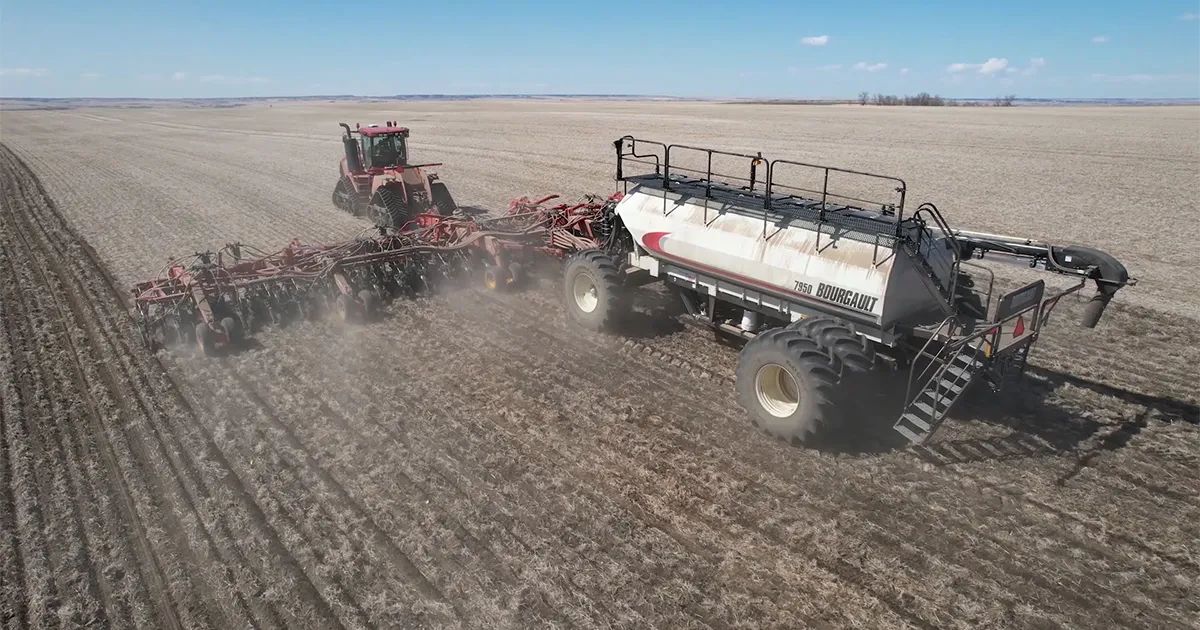 Columbia Grain Has Specialty Seed and Contracts Available for Pulse Growers
February 27, 2023
This is the time of year when a lot of farmers make their decision on which crop to grow including which type of pulses to plant. This year, Columbia Grain International (CGI) wants to help make that decision a little bit easier.
"Columbia Grain offers a wide variety of forward contracting options for growers," said CGI Pulse Division Vice President Tony Roelofs. "We offer different specialty types of green pea varieties that have a premium to traditional green peas or even yellow peas. We sell specialty seed and we attach a contract that pays the grower a premium for putting in these specialty varieties. And it's a good program. It's been working well for a number of growers over the years and has gotten them additional revenue above traditional green and yellow peas."
CGI can also help with lentils.
"We have some specialty varieties of lentils," said Roelofs. "We have varieties of red lentils, especially varieties of Pardina or Brown lentils as well that we're offering growers and these contracts can pay premiums above the traditional Richlea or Viceroy lentil that a lot of Montana and North Dakota growers put in the ground. So, it's a good way to get a little bit of a premium on top of these traditional lentils by trying something different and pre-contracting something with Columbia Grain."
He says now's the time to take full advantage of this upswing in pulse prices.
"These contracts are a great way to get a little bit extra and to get a little bit more revenue above the traditional, more commodity pulse markets that we get into," said Roelofs. "It's a good way to get a little bit more more revenue into what you're doing and your program and and work something special with Columbia Grain."
For more information on how CGI can help you decide which pulses, just make the most dollars and cents to plant this year, visit your local CGI elevator or visit www.columbiagrain.com.
Source: Western Ag Network