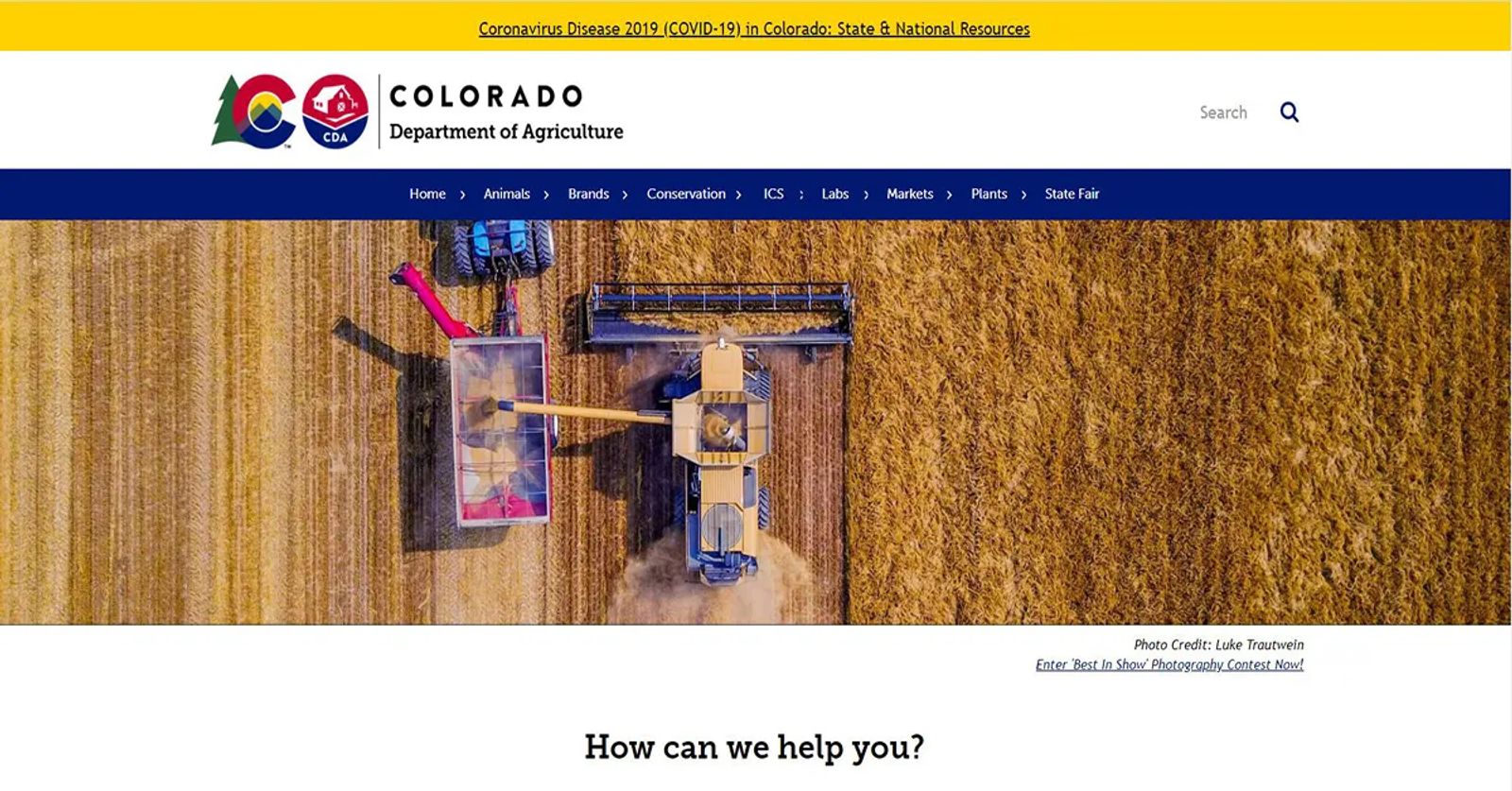 Colorado Department of Agriculture Launches New and Improved Website
November 21, 2020
The Colorado Department of Agriculture (CDA) today launched a new website to better serve the hundreds of thousands of visitors who access the Department's site for ag-related information, data, license renewals, public meeting schedules, current industry news and more.
The new website unifies CDA's eight divisions--Animal Health, Brands, Colorado State Fair, Conservation, Inspection and Consumer Services (ICS), Laboratory Services, Markets and Plants--onto a single platform. Additionally, the new website provides:
A significantly improved user experience
Improved accessibility, making it easier for all visitors to find information
Enhanced search function
Improved navigation, including design tailored to CDA's most visited programs
Access to a new online pesticide applicator licensing system
The main website address is now ag.colorado.gov, however, visitors will still be able to access the site through its previous url, colorado.gov/ag.
Source: Colorado Department of Agriculture