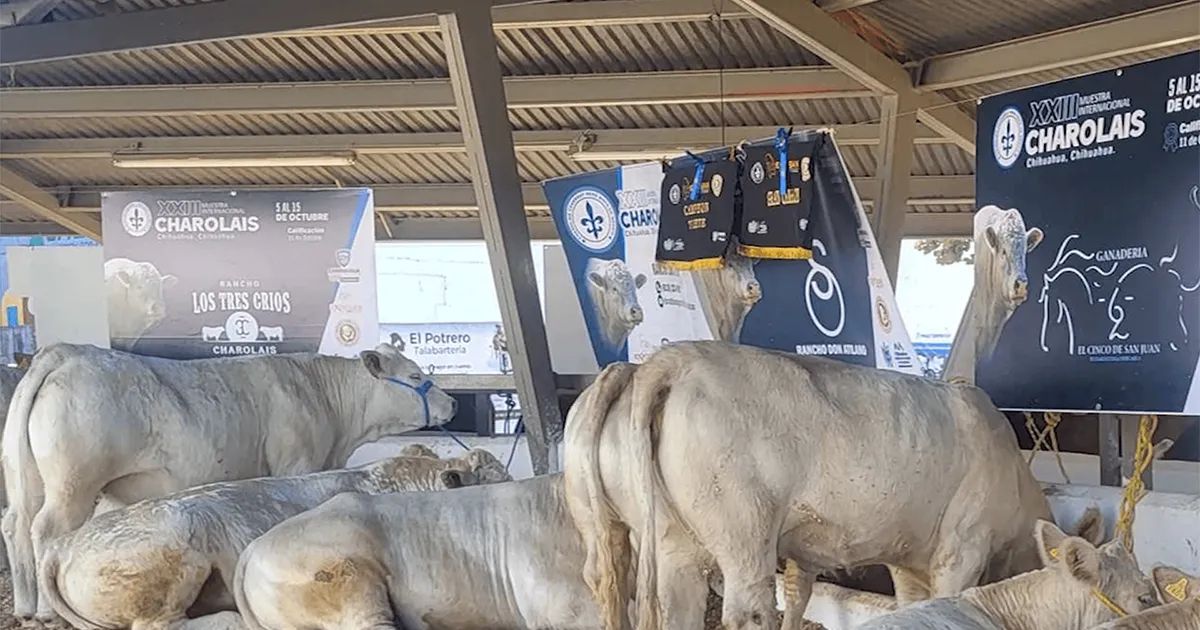 Colorado and Montana Cattle Producers Attend Expogan in Chihuahua, Mexico
October 18, 2023
Last week several cattle producers from Colorado and Montana joined their Mexican counterparts in Chihuahua for the 40th Anniversary of Expogan, one of the largest livestock events in this region of Mexico.
Colorado rancher Janie VanWinkle was one of them and says it was a great opportunity to see U.S. seedstock genetics in action.
"A number of our representatives actually have have cattle here in Mexico," said VanWinkle. "We actually saw a herd that a breeder from Colorado had sold heifers here a few years ago and we got to go out and look at those cattle. So, that was really fun. I think there's a lot of opportunity, especially in the bull market at connecting with these people. It's been great to see their operations and learn what their needs are."
She says cattle producers from our region our helping Mexican ranchers succeed by supplying high-quality genetics.
"I always think that in western Colorado we run in rough country, but this is rough country," said VanWinkle. "They've got to be structurally sound. They've got to be good doing cattle. They've got to be able to work in this environment because it's tough. The Angus show is happening here in at the Expogan and there's some good quality cattle here. We've seen Beef Masters, Charolais, Brahma and lots more."
She says that the Mexican cattle producers that they visited with really do appreciate the working relationship they have with the U.S. cattle industry.
"They want to connect with us," said VanWinkle. "They they want to learn what we know. The world looks to the U.S. We're doing a lot of things right. We're not the only ones that are doing it right, but we're doing a lot of things right, and people are looking to us for leadership."
Another great example of why U.S. cattle genetics are in such high demand by cattle producers around the world.
Source: Western Ag Network