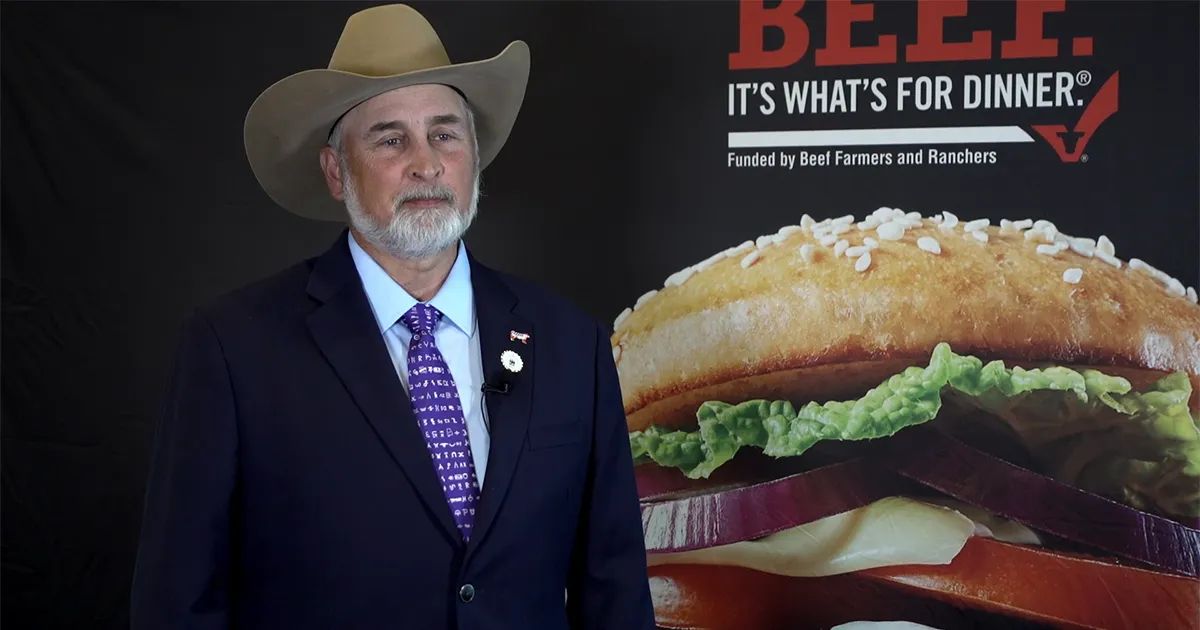 Cattle Producers Meet in San Diego for Cattle Industry Summer Business Meeting
July 25, 2023
This week cattle producers are gathering in San Diego, California for the Cattle Industry Summer Business Meeting.
Mark Eisele is NCBA President-Elect from Cheyenne, Wyoming and says higher cattle prices have cattlemen and cattlewomen optimistic about the future and tackling important industry issues.
"Absolutely," said Eisele. "When you have a meeting like this and folks are having good things happen at home. Maybe it's rain they've been waiting for or market to swing back in their direction and they're happy. They're in a good mood. They're in the right frame of mind and want to discuss the issues and discuss them seriously."
He says one of those issues being tackled this year is cell cultured meat.
"We may have got a win with this one already," said Eisele. "It looks like we're going to get labeling, jurisdiction and inspection from USDA and not the FDA. And that's really critical because with the other synthesized meats, there is no actual process for inspection. In the same way it could be a week, it could be a month, it could be once a year. But with the USDA doing it just like they do with meat inspectors, they have to inspect. And we would get regular inspections that would be useful on a timely basis."
He says NCBA also praises the introduction of a bipartisan congressional resolution recognizing the importance of commodity checkoff programs, including the Beef Checkoff.
"It's a shame that more people don't understand and fully support the checkoff programs the way they should," said Eisele. "They're absolutely vital to the health of our industry and to the marketing of our livestock. We have a great product. It does all those things it's supposed to. It's tasty nutrition and tender. If you don't promote it, you're not going to be able to sell it. For folks to come forward and say they're supporting the industry and thinking about animal welfare by going through things like the OFF Act and some other bills that have been introduced. It's a falsehood. It's a sideshow. It's a distraction. These aren't the things we need. We need to have good common sense practices, and we need to support our current beef checkoff because it's works, it's effective. That's one of the reasons our product is selling and selling well."
Source: Western Ag Network