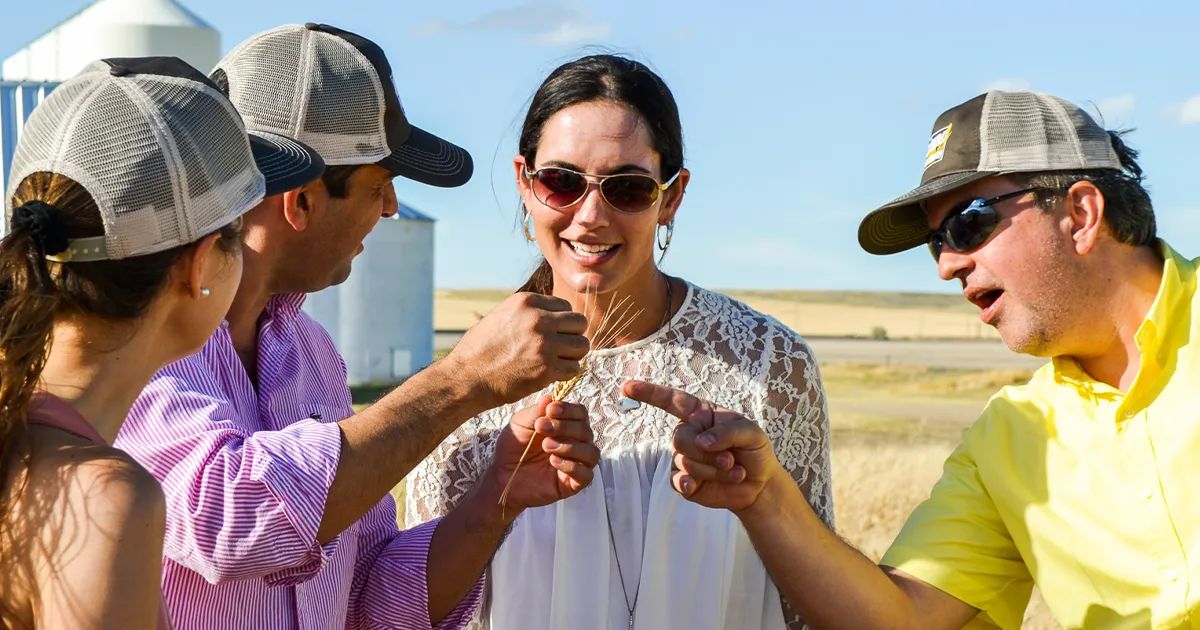 Cassidy Marn Steps Down as Executive Vice President of the Montana Wheat and Barley Committee
July 28, 2022
The Montana Wheat and Barley Committee (MWBC) has named Jason Laird as the interim Executive Vice President, following the resignation of Cassidy Marn.
Cassidy joined the MWBC in 2010 as the Marketing Director, communicating with growers and sharing the story of Montana wheat and barley with foreign buyers. In 2019 she was appointed Executive Vice President and strategically lead the organization through the everchanging challenges associated with Covid-19.
"I started working for the MWBC in 2010, newlywed and only a family of two," said Cassidy. "The opportunity to experience agriculture and the respect Montana garners around the world has been truly humbling and getting to represent all of you has been the honor of a lifetime."
The MWBC can't thank Cassidy enough for her dedication and service to the growers of wheat and barley in the Big Sky State. The MWBC wishes Cassidy all the best with her new ventures!
The Montana Wheat and Barley committee promotes local research and develops trade markets around the world. To learn more visit MontanaWBC.com.
Source: Montana Wheat and Barley Committee