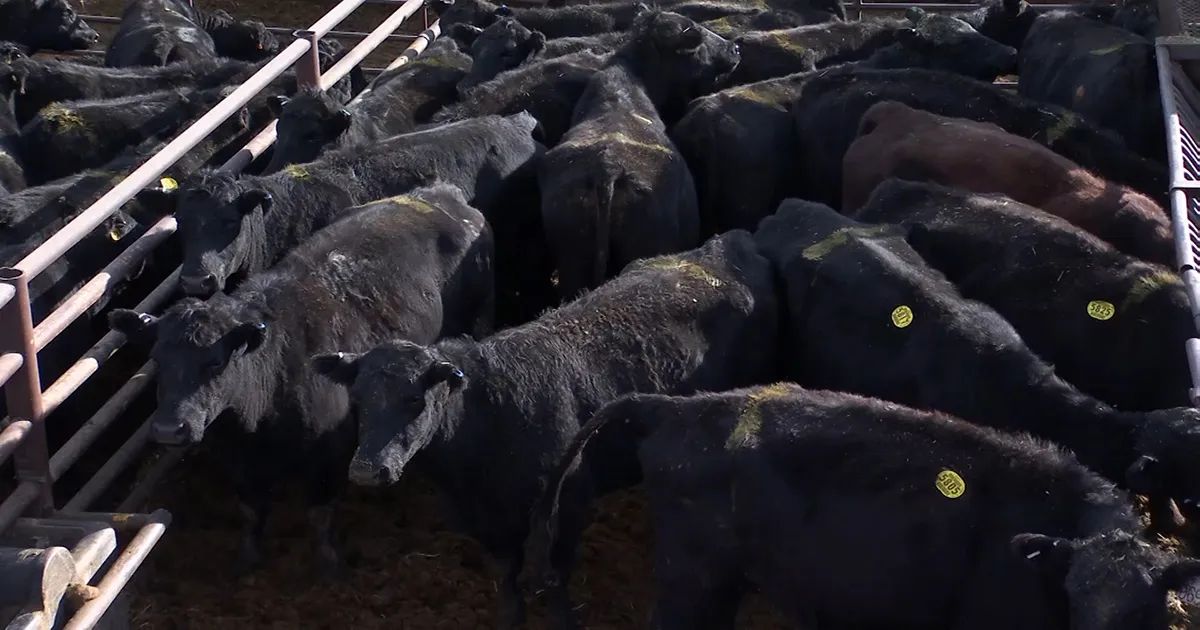 Bred Cow Market Remains Mixed as Cow Slaughter Remains High
March 3, 2022
USDA's annual Cattle Inventory report showed an increase in beef cows in two regions – the Pacific Northwest and the upper Midwest. Prices, however, have not seen a significant increase in those areas.
The inventory of beef cows declined 719,000 head during 2021, with an inventory on Jan. 1 of 30.125 million head, and the lowest beef cow inventory since 2015. Overall, higher input costs, drought and the lack of profitability the last several years has driven the liquidation phase.
So far in 2022, American ranchers are still culling cows at a high rate. Through the first six weeks of the year, beef cow slaughter has averaged 12.6% higher and last week was 20.5% above 2021.
Based on replacement prices at auctions in the Pacific Northwest and the upper Midwest, it appears any herd building is starting slowly. The Livestock Marketing Information Center, Denver, tracks 16 replacement markets.
So far this year, LMIC says replacement female activity has exclusively centered on bred heifers and bred cows in their second trimester.
"The price data is difficult to compare because those categories were not sold last year in the same time frames, but the volume of replacements moving is significantly higher, 230 head versus only 10 head in January of last year," LMIC reports.
Summarizing prices, LMIC notes: "bred heifers appear to be about 15% higher, bred cows medium and large 1 are mixed with later trimesters commanding only a slightly higher price than last year. Stock cows are averaging across all age groups, about $2 per cwt higher. Nebraska or Missouri auctions would be the closest replacement data to the states with beef cow increases such as Iowa or Minnesota, but Nebraska and Missouri both saw declines in their beef cow herds."
LMIC observes: Medium and Large 1 bred cows averaged across all trimesters and all ages are running about $100 per head higher. Medium and Large 1-2 are only about $45 per head higher. West Plains, MO bred heifers (1-9 months) Medium and Large 1-2 are up 21% and medium and large 2s are up 13% from January of last year. Across most of the bred cow categories prices are seeing double digit percentage increases, with the exception of bred cows over 8 years old. Open stock cow prices are higher as well. Under 2 years old medium and large 1-2 are up 19% from last year, 2-8 year olds are up 9%. Medium and Large 2 open stock cows 2-8 years old are up 11%. In Joplin, MO bred cows medium and large 1-2 are up 16% across all ages and trimesters. Open stock cows are up 35% across all types.
"It would appear stronger replacement prices are not universal at this time," LMIC said. "Replacement prices across regions will be a key indicator this summer to help determine where carrying capacity exists. We may be more than a year out from seeing substantial increasing in breeding stock. The extreme drought will likely create a scenario where everyone will add cows at once when the drought breaks which would lead to a steep escalation in breeding stock prices. Watching more than one regional market, will be advantageous to confirm any casual reports of herd expansion from the country."
Source: Drovers