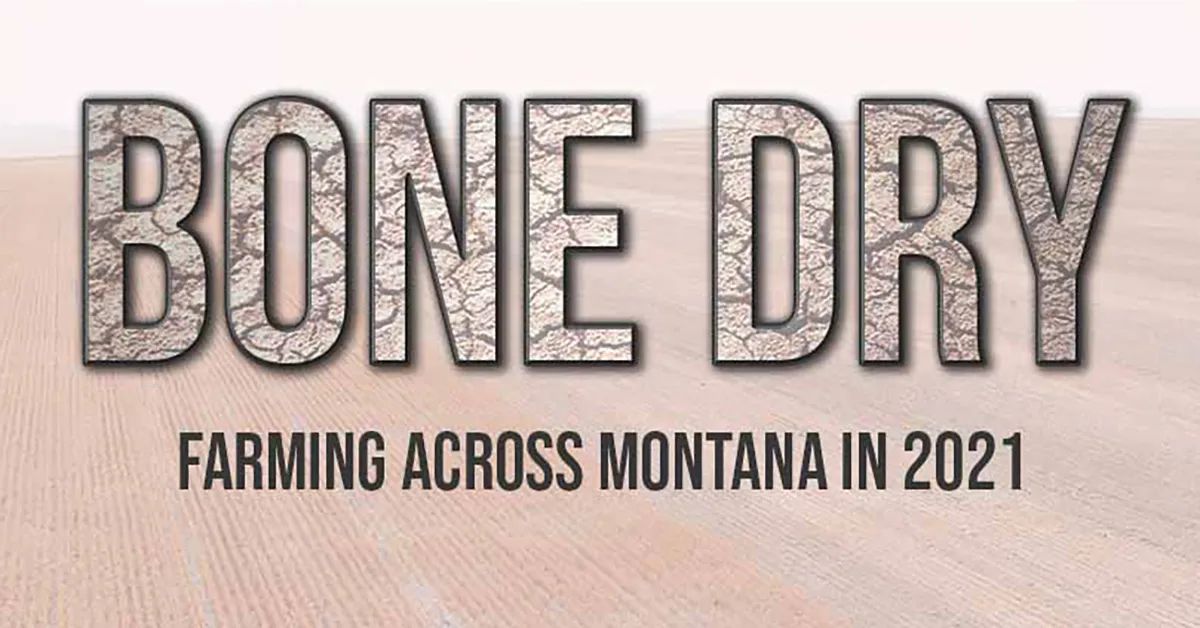 "Bone Dry" Documentary Looking Back at the 2021 Growing Season Premieres Tonight
December 7, 2021
On December 7th at 6:30p, the Documentary "Bone Dry - Farming Across Montana in 2021" will premiere virtually on the Montana Wheat and Barely Committee's Facebook as well as on YouTube.
The documentary "Bone Dry" features seven producers and ag professionals from across the state and is designed to give viewers an in-depth look at the trials and tribulations these families faced during the 2021 growing season.
"What started as simple crop updates for our partners around the world, quickly turned into a human-interest story on the very real challenges that farmers were facing due to the severe drought," said Cassidy Marn, Executive Vice President of the Montana Wheat and Barley Committee. "These growers willingly take on the risk and seed into the unknown each year, ultimately just hoping for the best."
"The resilience of our farmers here in Montana is extraordinary," said Christy Clark, Acting Director for Montana Department of Agriculture. "I'm thrilled that we can share some of their stories with people across the globe through this feature film made possible by checkoff dollars."
This film was made possible through a partnership with the Montana Wheat and Barley Committee, Montana Pulse Crop Committee, and AgriStudios.
Following the premiere, representatives with each of these organizations will be available online via a livestream to answer questions about the film.
Source: Montana Wheat and Barley Committee