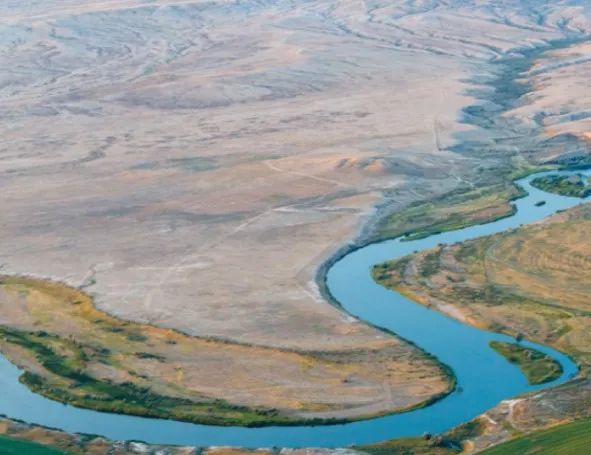 BLM comment period on Marton Ranch purchase closes Friday
CASPER, WY., May 9, 2023 — On Friday, April 21, the BLM Casper Field Office released their supplemental analysis of the Marton Ranch purchase and announced a 21-day public comment period, closing Friday, May 12, 2023. If completed, this would be the largest federal purchase of land in the state.
This announcement by the BLM is a result of a settlement agreement between Wyoming and the BLM following the BLM's purchase of the 35,670-acre Marton Ranch. The State of Wyoming appealed the BLM's decision with the Department of Interior's Interior Board of Land Appeals (IBLA) in June 2022 and reached a settlement with the BLM and IBLA in October 2022. The BLM agreed to provide additional opportunities for state agencies and public comments and supplement its environmental analysis.
Gov. Mark Gordon said he doesn't oppose the project, which in this case includes increased public access to public lands, though he did not support the lack of public comment prior to the initial announcement.
One concern brought forward last June at the Wyoming Stock Grower's Annual Meeting, which was hosted just after the BLM announced the acquisition, was the loss of property tax revenue. The BLM does not pay property taxes to local governments but rather Payment in Lieu of Taxes (PILT). Natrona and Carbon Counties both receive annual PILT from the Department of the Interior for public lands within the boundaries of their counties.
Natrona County received a PILT of $3,952,693 in 2022, Carbon County received $1,566,471 in 2022. Additional land acquisitions do not merit increased payments beyond a certain per capita amount. Both counties have reached their respective population ceiling limit. The Marton Ranch's annual property tax payment was estimated to be $14,500 between both counties in 2022. The remaining acreage kept by the landowner in the acquisition is estimated to have contributed approximately $4,500 in 2022 property taxes (Natrona County Assessor 2023).
Comments will be accepted through Friday in writing or through the BLM's ePlanning website linked below. To review the preliminary EA or to submit comments, visit https://eplanning.blm.gov/eplanning-ui/project/2018049/510. Hard copy comments can be mailed or hand-delivered to the BLM Casper Field Office, Attn: Mike Robinson, 2987 Prospector Dr., Casper, WY 82604. For more information, please call the Casper Field Office at (307) 261-7600.