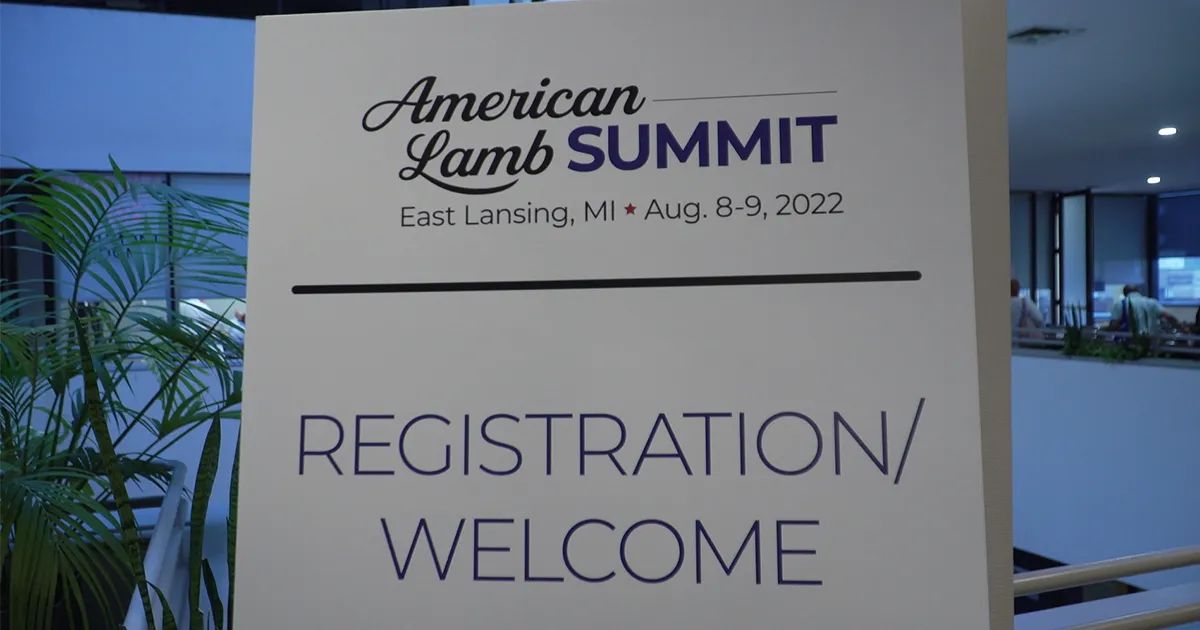 American Lamb Summit Underway in Michigan
August 8, 2022
The American Lamb Summit is underway in East Lansing, Mich., on the campus of Michigan State University and is sponsored by the American Lamb Board and Premier 1 Supplies. This year's focus is improving sheep production and lamb quality.
Brenda Reau is president of the Michigan Sheep Producers Association and says that the goal of the summit is for producers to go home with new knowledge and inspiration to produce high-quality American lamb.
"The whole goal is improving the quality of American lamb, making a better product and making us more competitive," said Reau. "There are a variety of sessions over the course of the next several days that really are going to give folks some new skills, and it'll be amazing. I think some of the information that people will learn is cutting edge and it will inspire them to go forth and make some changes in their operation."
She says that the American Lamb Board and checkoff dollars are instrumental in getting this important message out to producers through programs like the American Lamb Summit.
'The American Lamb Board provides outstanding support to producers, and certainly their financial support here in the summit is just monumental in providing this kind of educational program," said Reau. "But they do a lot of other things throughout the year and are very active in working with media, food service entities and others in promoting the benefits of American lamb."
Dr. Richard Ehrhardt, PHD is Michigan State University's Extension Sheep Specialist. He says when it comes to improving overall lamb quality, it all starts back home on the farm or ranch.
"It has a lot to do with genetics and finding the appropriate genetics for whatever market that you're seeking," said Ehrhardt. "That starts with understanding what the preferences are for different types of lamb and what the quality standards are. There's different genetics that can help you meet those targets. And then finding the appropriate production practices, making sure the animals are fed right and that they're taken to their correct end point when they're slaughtered. These are all things that are really important in improving product quality."
For more information about the American Lamb Summit, click here.
Source: Western Ag Network