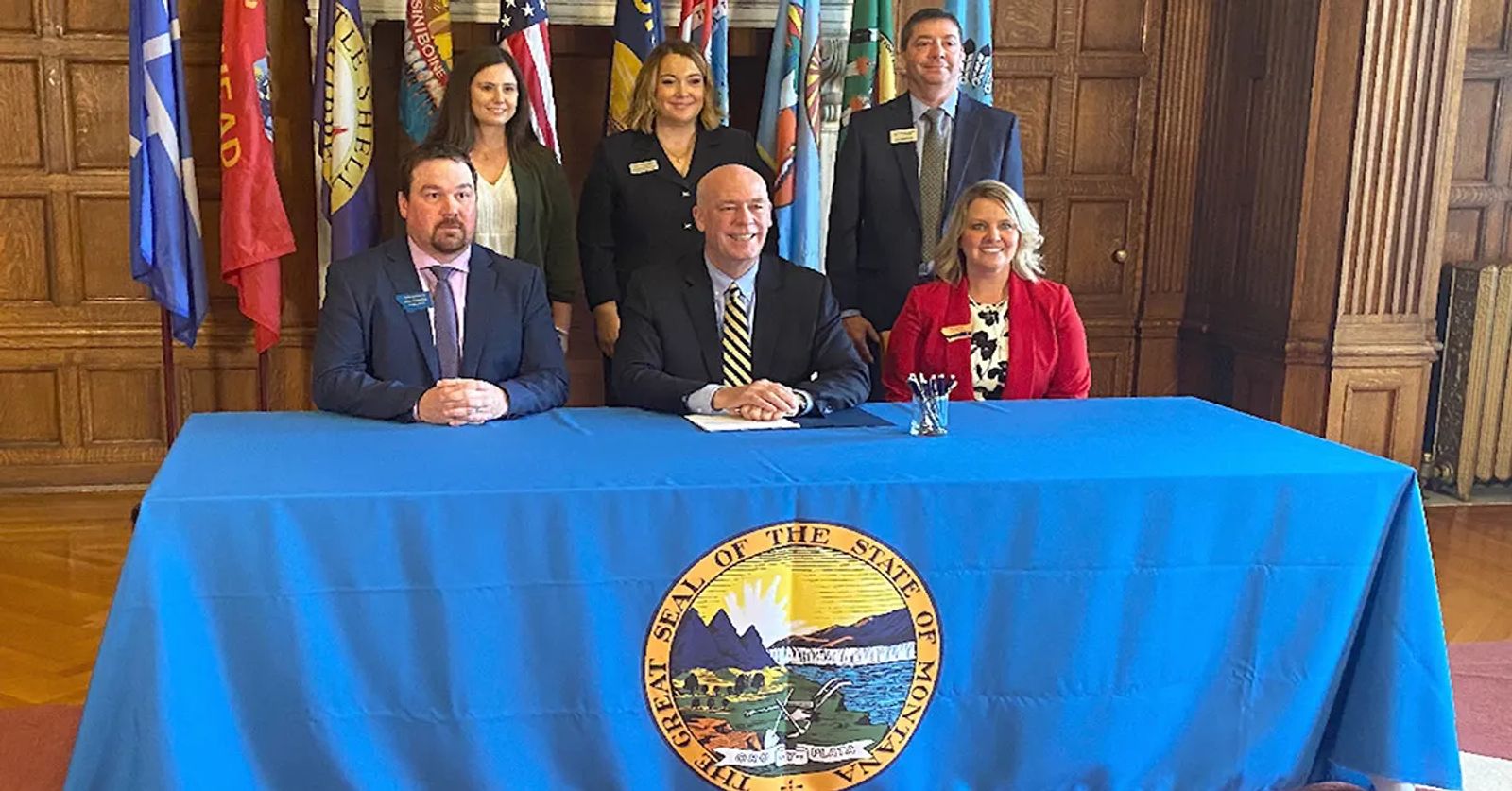 After Four Previous Attempts, Bill on County Approval for Bison Relocation in Montana Signed Into Law
May 13, 2020
On Thursday, the Montana Stockgrowers Association (MSGA) joined Governor Greg Gianforte and bill sponsor, Representative Josh Kassmier, for the signing of House Bill (HB) 302. Previously, versions of this bill had been passed by the Montana Legislature in 2011, 2013, 2015, and 2019 but were all vetoed by then-Governors Brian Schweitzer and Steve Bullock.
The signing of HB 302 marks an important shift in the executive branch's priority to protect Montana's number one industry, agriculture.
The premise of the bill is to allow local people, through their locally elected representatives, to have input as to whether or not wild bison are relocated into their county. MSGA members do not support the relocation of wild bison in Montana and are committed to being engaged in discussions about relocation. It is critical for the protection of Montana's cattle industry that provisions within state law are upheld, especially in regard to disease control and containment measures.
"It is imperative small rural communities who would be directly impacted by bison relocation have their voices heard loud and clear above the din of people who may never even come to Montana to see bison, but just like the idea bison are here. If local residents have significant concerns about bison relocation, they shouldn't have to bear the burden unwillingly. This bill ensures local people have a say in whether or not, or how, bison are relocated into their area," stated Jim Steinbeisser, MSGA president.
MSGA was also successful in stopping other bison legislation that would have been detrimental to the state's cattle industry. Brucellosis remains a major threat to cattle producers in Montana and MSGA stood firm that any deviation from the state's current disease management control's could have significant economic ramifications for the industry.
MSGA thanks Governor Gianforte for his support of HB 302 and Representative Kassmier bringing the bill.
Source: Montana Stockgrowers Association