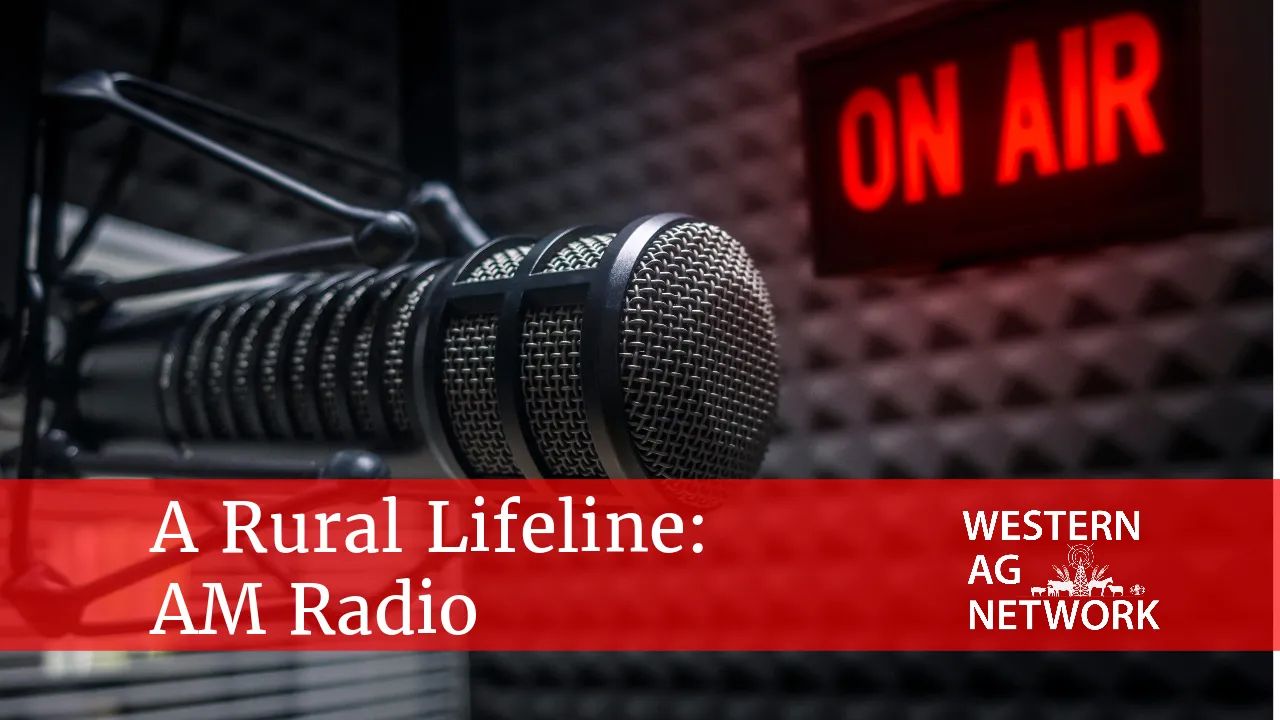 A Rural Lifeline: AM Radio
November 17, 2023
As some auto manufactures seek to remove AM radios from new vehicles, groups like the National Association of Farm Broadcasting (NAFB) are supporting legislation to require auto makers to reinstate AM radio.
NAFB President Joe Gill of KASM Radio in Albany, MN said the the organization is supporting the AM Radio in Every Vehicle Act. Gill discussed the issues during the NAFB 80th Convention in Kansas City, MO.
"What it stemming to really surrounds the electric vehicle push and not having AM radio in that dashboard," said Gill. "Therefore this AM Radio in Every Vehicle Act would make it a regulation to have AM radio in the dashboard."
Gill said their is positive momentum behind the legislation.
"I think a lot of people play the what if game, 'If AM radio is today, is FM radio next?'", said Gill. "What kind of precedent will that set?"
Watch the conversation with Joe Gill Below:
During the NAFB Convention staff form FEMA discussed the issue. They agreed that listeners can find news online, on an app on their cell phone, but stressed that AM radio is the best option to reach people during emergencies.
"You cannot reach that size of population with any other source, said Gill." "AM radio is the only source."
InsideRadio reported on the FEMA meeting:
Manny Centeno, the Program Manager at the Department of Homeland Security / FEMA, emphasized the importance of promoting the widespread influence of broadcast radio, particularly AM/FM, during discussions with farm broadcasters. Centeno highlighted that AM/FM broadcast radio remains the predominant audio medium in the country and urged broadcasters to communicate this fact.
FEMA is actively investing millions to enhance the resilience of Primary Entry Point stations, such as iHeartMedia's "NewsRadio 1030" WBZ in Boston and Bonneville's "Seattle Sports" KIRO in Seattle (710). Centeno questioned whether audiences truly understand the significance of these upgrades, underscoring the need for broadcasters to effectively convey the message.
Furthermore, Centeno called for collaboration between broadcasters, including Spanish-language and religious broadcasters, to amplify industry-wide initiatives aimed at preserving AM radio. He expressed concerns about the potential dilution of efforts over time and stressed the importance of creating enduring and robust measures for the benefit of AM radio.
The panel occurred against the backdrop of growing support in Congress for the proposed AM Radio for Every Vehicle Act (S. 1669). If passed, this legislation would mandate the Department of Transportation to ensure that AM broadcast stations are accessible in all passenger motor vehicles in the U.S. The bill has garnered bipartisan support, with 40 senators endorsing it, and the House version (H.R.3413) has 182 supporters.
Encouraging broadcasters to leverage resources, such as broadcast-ready spots, digital banner ads, and sample texts, Tom Donilon, during the discussion, emphasized the NAB's "Depend On AM" campaign. He highlighted the campaign's effectiveness in mobilizing listeners through a sophisticated mechanism, enabling tracking of listener activations and engagement with members of Congress.
Addressing concerns about AM radio interference with electric vehicles, Donilon cited evidence suggesting solvability. He pointed to auto manufacturers, like Toyota, successfully addressing interference issues and maintaining AM radio functionality in their electric vehicles.
Source: Western Ag Network, InsideRadio