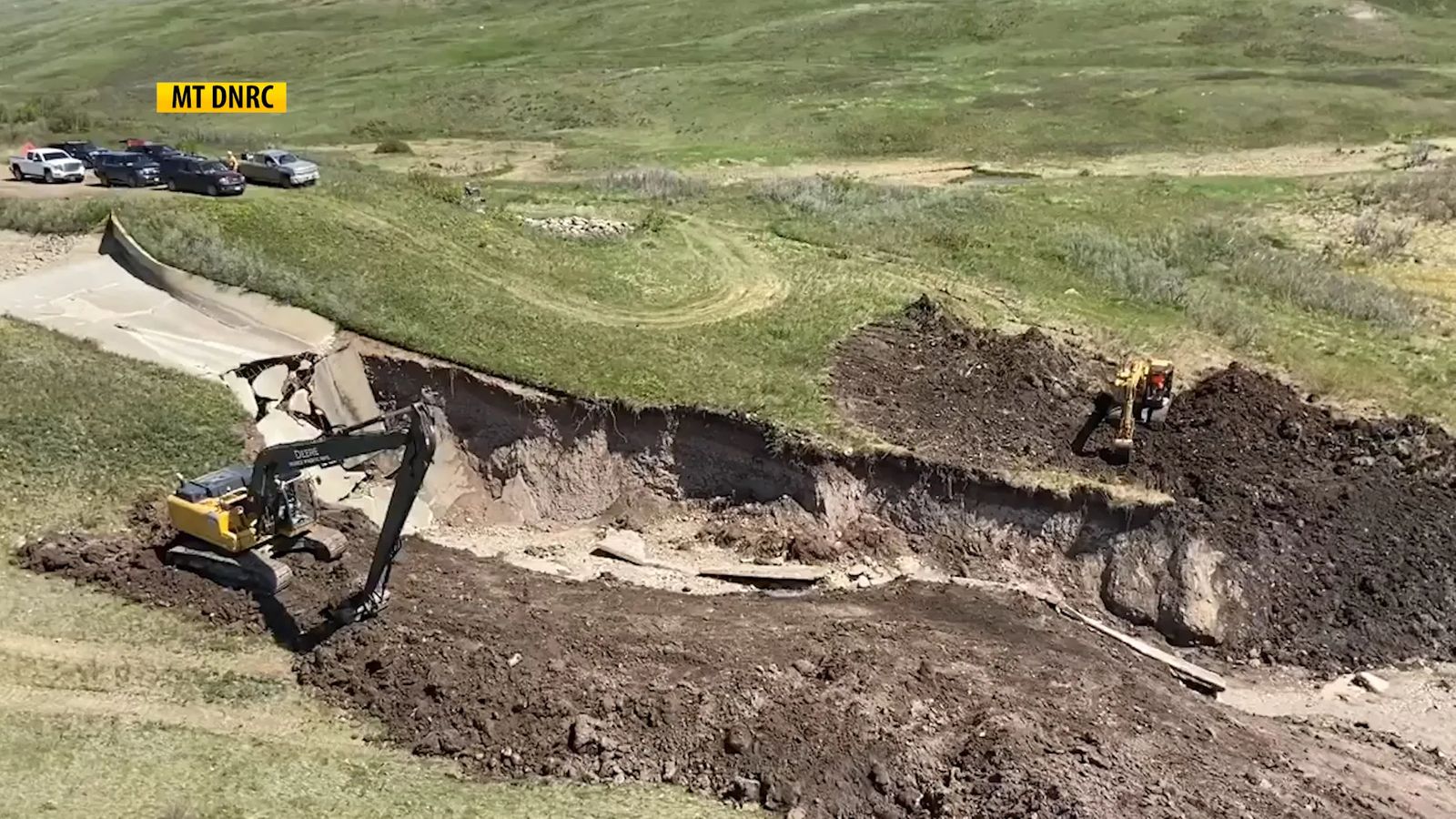 Repairs to St. Mary Canal Drop Structures to Start Soon
June 18, 2020
The Milk River is the lifeline for Montana's Hi-Line; providing irrigation water to 110,000 acres and drinking water for communities like Havre, Chinook, Harlem and Malta.
But on May 17th, a concreate drop structure failed on the St. Mary Canal northwest of Cut Bank putting these Hi-Line producers and residents in jeopardy of losing their water.
The good news for Hi-Line residents is the Milk River Joint Board of Control, U.S. Bureau of Reclamation and Montana DNRC have agreed to begin replacement of the failed Drop 5 structure on the St. Mary's Diversion. Another drop structure, Drop 2 is considered at risk for failure and will also be replaced.
"I would love to say we are going to add to the irrigation season, but essentially we're looking at next year and that storage and that carry over" said Patrick. "If we have the opportunity to move water at the end of the season and get it across, we're just in a better spot in in Fresno starting the year next year."
They're very thankful for Montana's congressional delegation which continues to fight for funding to repair the entire structure which is over 100 years old.
"Senator Tester, Senator Daines and Congressman Gianforte have been there saying we need this, but it's been falling on deaf ears" said Patrick. "I think people are seeing that now with the failure as we're sitting here saying, you know, cities and towns might be out of water and, you know, all of these all of these other factors that factor into it that have become a beneficial use."
She says the Milk River truly is the lifeline of Montana's Hi-Line.
"Agriculture forms the underpinning of this economy here" said Patrick. "And without this water source, we're in a bad spot."
Together, HDR Engineering and Sletten Construction Companies will be carrying out the replacement with repairs set to begin June 22, 2020.
For more information and detailed updates visit usbr.gov.
Source: Montana Ag Network & Western Ag Network