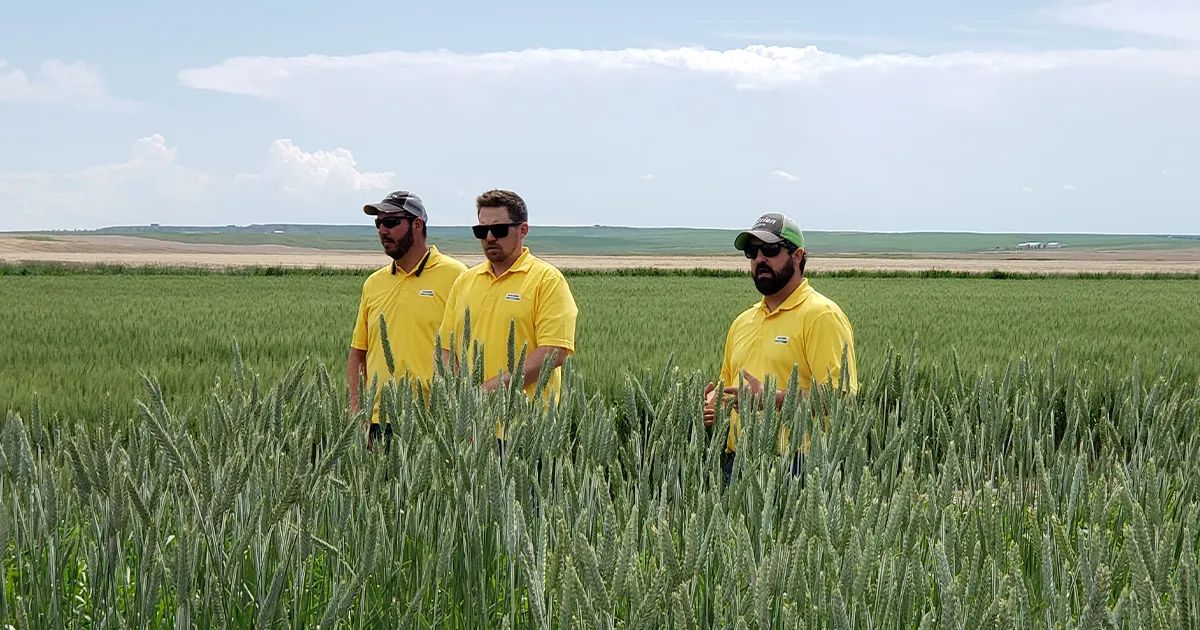 Nutrien Ag Solutions Field Tours Valuable Resource for Growers
July 1, 2022
Field days and tours are still very important to farmers and ranchers. That's because its an opportunity to see the latest research and technology available to help them maximize profitability.
Nutrien Ag Solutions is well-known as a leader in helping growers achieve the highest yields with the with the most sustainable solutions possible. Austin Orcutt is with their Snake River Division in Conrad, Mont. and explains some of their new wheat varieties they're excited to share with farmers.
"Some of the varieties that we have been releasing offer sawfly resistance or Clearfield technology," said Orcutt. "Our newest herbicide resistance would be the Coaxium genes."
Montana farmer Chad Conover says field tours are still a valuable resource to his family's farming operation.
"Well, it makes them do the hard work and then we can just come in and see what they've done and it keeps us up to date," said Conover. "It's a lot of knowledge sitting here and a lot of data and research that we can apply to our farms and especially they bundle it all up into one and then we get to choose and it makes our choices sometimes harder, sometimes easier because they're picking the best varieties for us."
In addition to their cereal grain varieties, Mitch Ereaux with Nutrien Ag Solutions Snake River Division in Billings, Mont. says they can also help farmers and ranchers increase their output with their forage and pulse crop varieties.
"We're not using bull genetics from 1985," said Ereaux. "We don't need to be using plant genetics from 1985. We can use today's plant genetics that we're finding out in the field and being able to fit it on the right acre to get the most production for our customers."
To learn more or find a Nutrien Ag Solution near you, visit their website at www.NutrienAgSolutions.com.
Source: Western Ag Network