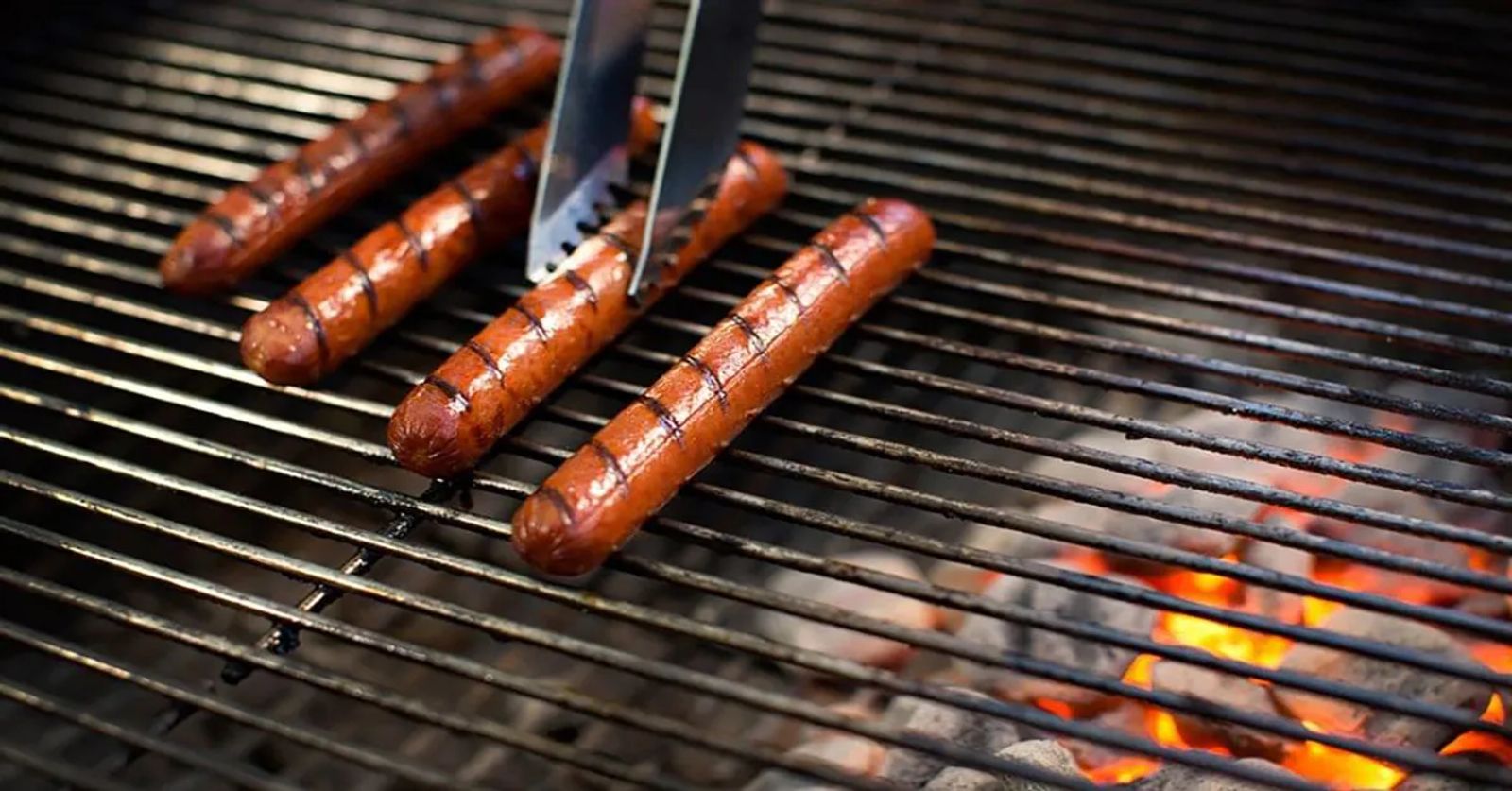 New Survey Confirms that Hot Dogs are Essential for Summer Cookouts
May 30, 2021
As Americans fire up their grills and welcome friends and family to their backyards for the unofficial start of Summer this weekend, one thing is certain: there will be hot dogs. A new survey commissioned by the National Hot Dog and Sausage Council (NHDSC) and The North American Meat Institute, a contractor to the Beef Checkoff, showed that 73 percent of Americans believe that a cookout is not complete without hot dogs. After all, hot dogs are an important part of American culture, summer celebrations, travel and grilling traditions. During the peak season from Memorial Day until Labor Day, Americans enjoy an estimated seven billion hot dogs.
There are, of course, many ways to cook a hot dog, but the survey showed that most Americans prefer their hot dogs straight off the grill. In fact, 75 percent say grilling is their favorite way to cook a hot dog, far exceeding other cooking methods such as over a campfire (9 percent), boiling (6 percent), steaming (3 percent), frying in a pan (2 percent), or microwaving (2 percent).
And to top them off? Mustard. According to the survey, 68 percent of Americans who eat hot dogs say they top their hot dogs with mustard, followed by ketchup (61 percent), onions (44 percent), relish (41 percent), chili (30 percent), cheese (29 percent), sauerkraut (20 percent), mayo (19 percent), bacon (14 percent), jalapenos (13 percent), and coleslaw (12 percent). While the mustard finding may not be a surprise to hot dog lovers in New York and Chicago, ketchup's popularity was a big surprise, considering the Council's rules of etiquette, which suggest that adults should put way the ketchup if they want to enjoy the ideal hot dog.
"As Americans kick off grilling season this weekend, it only makes sense that one of our country's most iconic foods is front and center," said National Hot Dog & Sausage Council (NHDSC) Hot Dog Top Dog Eric Mittenthal. "The people have spoken, and frankly, nothing else cuts the mustard."
Multiple food industry reports demonstrate how Americans have affirmed their affinity for hot dogs during the global pandemic and beyond. In fact, from coast to coast over the past year, hot dog sales were up almost 20% during the pandemic and remained up 8.6% in April 2021 compared to April 2019.
Today there are hot dogs for everyone with millions of different possible hot dog and topping combinations that meet a broad spectrum of nutrition needs, tastes, budgets and personal preferences. Like other prepared meats, Americans can enjoy hot dogs as part of a healthy diet. A standard beef hot dog is 190 calories, offers 7 grams of protein and 20 percent of our Daily Value of Vitamin B12, a crucial nutrient for normal metabolism, brain development in children and mental clarity in adults.
The National Hot Dog and Sausage Council has many resources for summer hot dog lovers including a full guide to regional hot dog styles, a list of the hot dogs found at Major League ballparks and tips on hot dog etiquette. All the materials can be found at www.hot-dog.org and fans can also get hotdog news Facebook @NHDSC or on Instagram @HotDogCouncil.
Hungry for more? Visit BeBeefPrepared.com for research, resources, inspiration and information on hot dogs and other popular prepared meats.
Source: Federation of State Beef Councils & National Hot Dog & Sausage Council