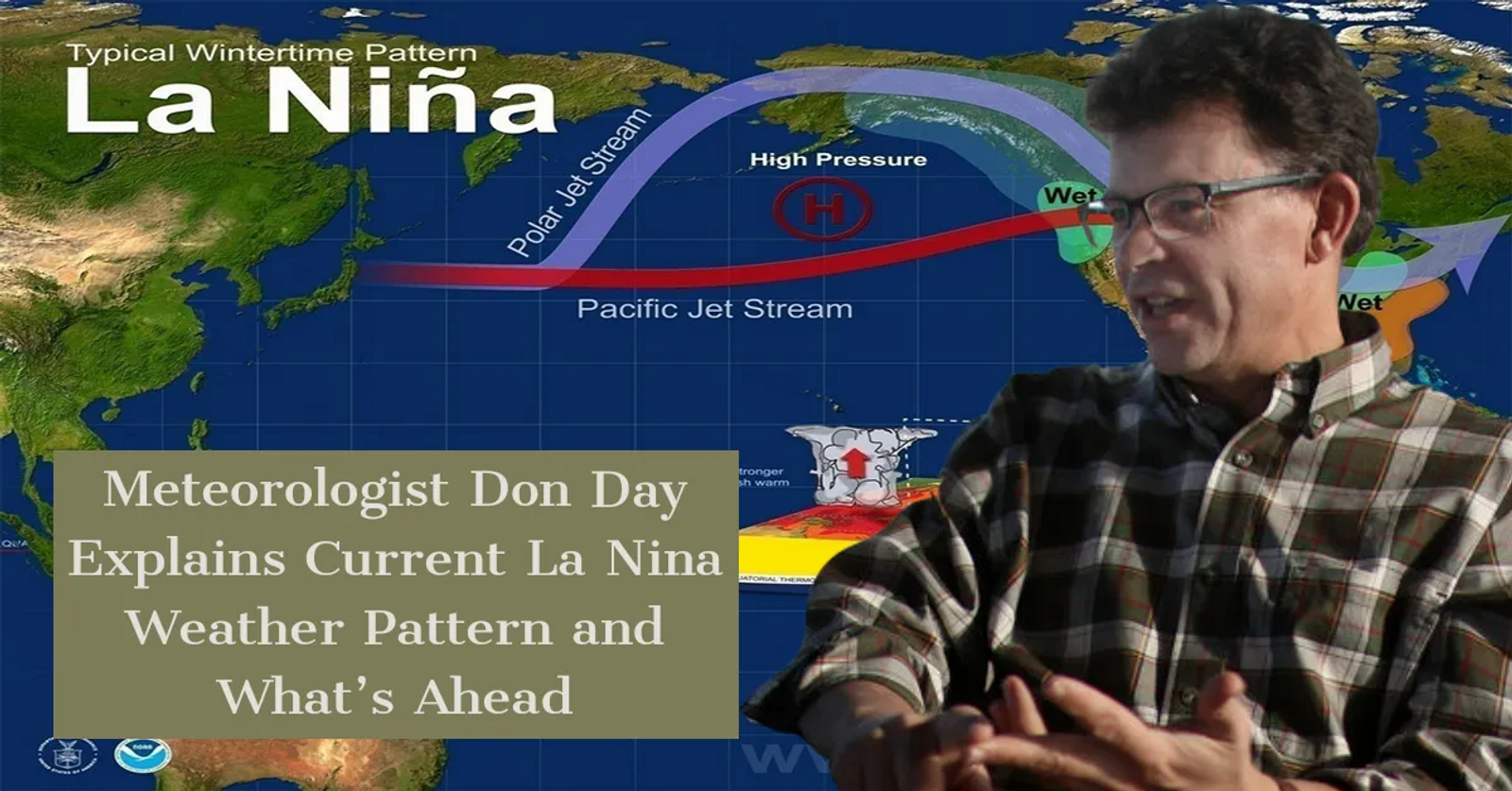 La Nina Creating Two Distinct Weather Patterns Across the West
October 23, 2020
A mild fall has given way to cold temperatures and snow for states like Montana and the Dakotas while mild temperatures and extremely dry conditions persist in states like Colorado. Day Weather meteorologist Don Day in Cheyenne, Wyo. says the culprit is La Nina.
"Let's first of all, talk about what's driving the really dry and warmer than average conditions and helping to keep those wildfires going in the Central Rockies and also played a role in the very dry summer season in many areas of the West" said Day. "And that's La Nina. It's when the water temperatures between South America and Australia near the equator go colder than average. And that started in May and late April. What's important about La Nina in the western United States, a La Nina pattern causes drier than normal and warmer than normal conditions to develop in the Rockies, the Southern Plains and a lot of the West Coast. So, we saw that get develop this spring and it's now continuing in the winter."
He says the very warm, dry conditions and even the wildfire problems that we've seen in the central and Southern Rockies are tied to La Nina and he looks for this weather pattern to continue.
"One thing we've seen in La Nina is in the past is they tend to make the Northern Rockies and Northern Plains and southwest Canada to be colder and wetter than normal" said Day. "Over the last two weeks, we've seen winter hit Montana, northern Wyoming and the Dakotas. But there's a huge contrast between the north and the south. You get down south of Interstate 80 in Wyoming and then in along the I-70 corridor into Colorado, that I-40 corridor down into New Mexico drier and warmer than normal conditions. So, there's been a huge contrast. Now, the good news is for the central and Southern Rockies, some of that Montana snow and cold is going to head south this weekend. And there's help on the way for Colorado to see some real help with the fires. There'll be significant snow falling Sunday and Monday in the high country of Colorado."
He thinks the harshest winter weather conditions will be in the Northern Plains, the far Northern Rockies and maybe even to the Pacific Northwest.
"This pattern that we have now is probably going to continue right on into at least January" said Day. "So, let's say the panhandle of Idaho, parts of the Pacific Northwest, North and South Dakota, parts of northern Nebraska, into Wisconsin, Minnesota, the Great Lakes. That is where the coldest, snowiest winter is going to be. You go further south, the Southern Plains, Kansas, Colorado, New Mexico, Oklahoma, going back into Arizona, Southern California, they're going to have a warmer and drier than normal winter season."
He says people in the Northern Rockies and Plains should get ready because winter could stick around for a while.
"I think I think what we're going to definitely see is winter starting to rear its ugly head after an extended period of really warm weather during that second half of September and early October" said Day. "I don't see a pattern setting up that prolonged cold, at least in many areas of the country, but certainly it's going to get busier. La Nina driven winters tend to be hard in that northern tier. So, you know, I would certainly advise stock growers in the northern tier of the United States to be prepared for the longer winter season."
As for how long a La Nina weather pattern can last, the National Oceanic Atmospheric Administration (NOAA) says La Nina episodes typically last nine to 12 months, but some prolonged events may last for years.
Source: Western Ag Network