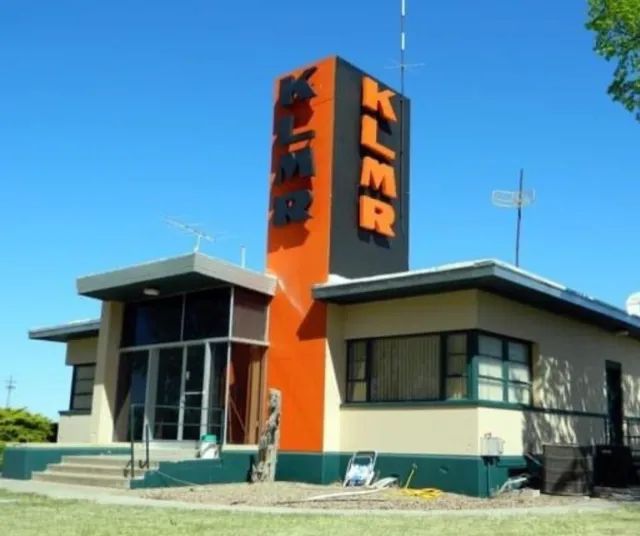 KLMR Set to Make a Comeback
January 4, 2023
LAMAR, CO., January 4, 2023 — KLMR first took to the airwaves in 1948 and after falling silent in September of 2022, the Giant of the High Plains is poised to return to the air. Riverside Communications, LLC, a partnership between Dan and Kathy Cochell and Kirk and Andrea Crespin, purchased the station after the studios were destroyed in a microburst. Cochell, a veteran broadcaster, said a temporary studio will be built on the acreage where the original station overlooked Lamar with plans for a permanent facility.
The Cochells and the Crespins both have ties to the Lamar area and know well the importance of the heritage station. Maintaining the call letters was important as a nod to the history and, he said, equally important is the focus on KLMR as an agriculture news station.
"That was really important for us that the community embrace (the return) and they are and we're embracing them," he said. "I think they're going to be really happy with what we're doing. Not only did we get the station, but we're implementing digital technology to make both the AM and FM station signal sound better than ever."
Western Ag Network, with broadcasters Russell Nemetz, Lane Nordlund, Haylie Shipp and ag journalist Rachel Gabel will provide much of the agriculture news programming. Cochell said the station is going back to its ag roots. He said the station previously was news talk and that didn't fit. He said he thinks people will be happy with what they'll be announcing soon.
Other programming announcements will be released shortly, once the transfer of 920 KLMR AM and 93.5 KLMR FM is approved and completed with the Federal Communications Commission.
Cochell said he anticipates the stations will return to the air in the spring of 2023 and said when listeners hear the film Back to the Future on their dial, it will be their cue to tune in for an official announcement on programming.
Source: Rachel Gabel, The Fence Post Magazine