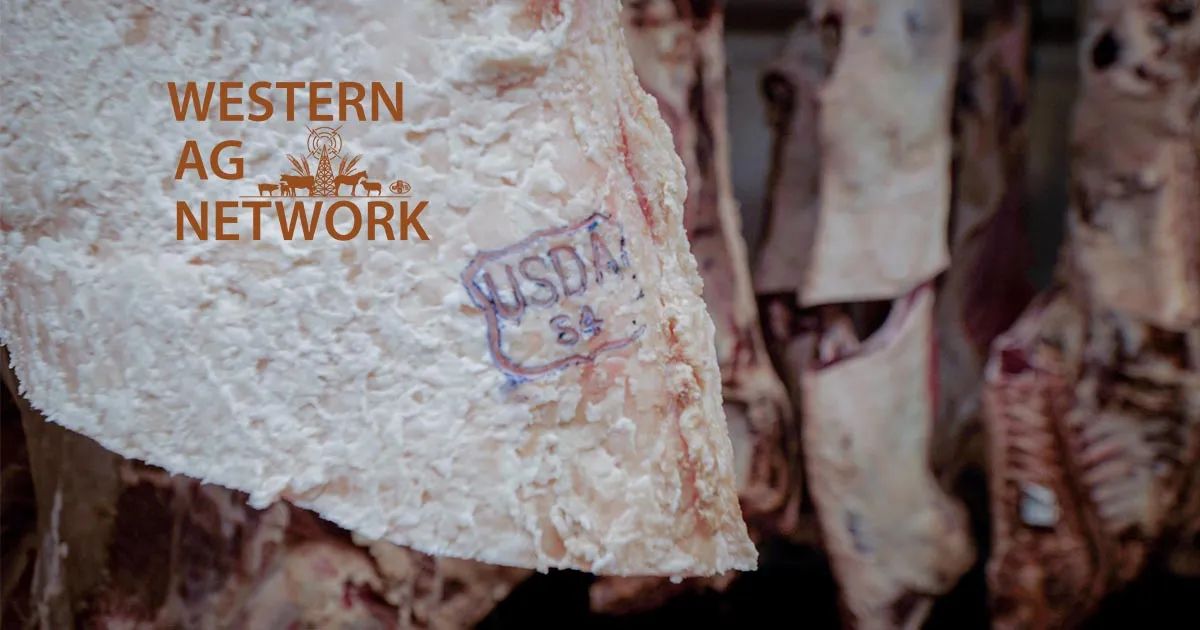 GHG Regulations May Force Ag Companies to Reduce Output, Move Operations out of Colorado
DENVER, CO., September 22, 2023 — A new Greenhouse Gas Emissions and Energy Management for Manufacturing Phase 2 (GEMM-2) air emissions regulations currently in development through the Colorado Department of Public Health and Environment (CDPHE) will critically impact Colorado beef processing operations, ultimately threatening the beef market. In turn, Colorado consumers may shoulder significantly higher prices at the gas pump and grocery store. According to Zach Riley, Chief Executive Officer of the Colorado Livestock Association, this is yet another example that the current administration is unfriendly to agriculture and business owners in Colorado.
The rule is a secondary phase of a 2015 statute and Reduce Greenhouse Gas Emissions in Colorado, SB22-138, changes both the target date and the target amount of Greenhouse Gas (GHG) emission reduction goals.
"At present, it's going to hit the processors – Cargill, JBS, Colorado Lamb – the bigger facilities than run more than a few hundred a day," Riley said. "There are several phases, and my fear is the next phase will pull in feedlots, CAFOs, and that's when the real fight begins."
Cargill was among the companies to offer public comment at the September 20, 2023, meeting before the Colorado Air Quality Control Commission. In the company's prehearing statement, Cargill reiterated that the revisions to the regulation rule must give GEMM-2 facilities flexible and cost-effective pathways to achieve their greenhouse gas emissions reduction targets and must not inadvertently force facilities to curtail production or limit growth. One of the concerns echoed by a number of commenters was the need for reallocation of GHG reduction targets to more equitably account for each facility's percent contribution towards cumulative emissions from all GEMM 2 sources between 2015 and 2022. At present, the significant reductions between 2015 and 2022 are not recognized in the reduction goals.
Cargill operates seven Colorado facilities and employs more than 2,500 employees. According to Cargill's statement, Cargill's Fort Morgan beef facility employs 2,090 people and processes 4,000 head per day, filling an important role for Colorado cattle producers and playing a critical role in the global food chain.
Cargill representatives testified this week that requirements ought to consider the mitigation of leakage, the relocation of production activities to other states that are more friendly.
According to Cargill, many of the entities that operate GEMM 2 facilities in Colorado own and operate facilities in other states that could replace some portion of their Colorado output. For example, Cargill operates seven other beef processing facilities in five other states and Canada, including Kansas, Nebraska, and Texas. Cargill is committed to operating its Fort Morgan facility in Colorado and contributing to the Colorado economy, and is concerned with the prospect of these regulations forcing Cargill to shift production elsewhere. However, if Cargill's only option to comply with its GHG reduction target is to produce less beef in Fort Morgan, it will be forced to relocate production out of state.
House Bill 21-1266 directs the Commission to "adopt rules to reduce statewide greenhouse gas emissions" from the industrial and manufacturing sector while prioritizing actions that reduce co-pollutants. According to Cargill's comment, the legislature intended to regulate emissions, not to stifle the economy, eliminate jobs, or make food and consumer products more expensive or less available. The language of Section 25-7-105 and HB 21-1266 makes it clear that the legislature intended to reduce GHG emissions intentionally, cost-effectively, and without causing adverse impacts on Coloradans. These principles are reflected in Section CRS 25-7-105(1)(e)(XIII), which establishes the GHG targets for manufacturing sources, because it incorporates several related sections of the statute that protect Colorado from adverse economic impacts and avoid driving business out of state.
There are 18 GEMM 2 facilities in Colorado, from largest to smallest: Suncor Energy Refinery; Molson Coors USA, LLC; Avago Technologies; Microchip Technology; Western Sugar Coop; Owens-Brockway Glass; Rocky Mountain Bottle Company; American Gypsum Company; JBS Swift Beef Company; Sterling Ethanol; Anheuser Busch; Natural Soda; Yuma Ethanol, LLC; Leprino Foods (Greeley); Front Range Energy; Carestream Health, Inc.' Golden Aluminum Inc.; and Cargill Meat Solutions Corp.
"The beef industry fully supports progress to reduce collective GHG emissions," Riley said. "However, limiting operations and reducing beef processing to meet GEMM-2 emissions standards is not a viable or effective long-term path toward the collective goal of reducing air emissions. Reductions in operations are not a sustainable pathway and threaten the viability of the local and global food supply chain."
Riley said GEMM-2 regulations should provide flexibility for beef processing facilities while recognizing the important role these businesses play in the local economy and recognizing that curtailing operations is not a "sustainable" pathway to emissions reduction compliance.
"As we learned during COVID, disruptions and limitations in the meat supply chain operations have real and significant consequences," he said. "All meatpackers were forced to reduce slaughter capacity due to workforce challenges caused by the pandemic. The decrease in slaughter rates had far-reaching impacts throughout the beef supply chain - including downward pressure on cattle prices to upward pressure on beef prices for consumers. This will result in higher beef prices at the grocery store for all consumers, especially those in disenfranchised communities with already limited access to affordable protein-rich food."
Source: The Fence Post Magazine, Western Ag Network