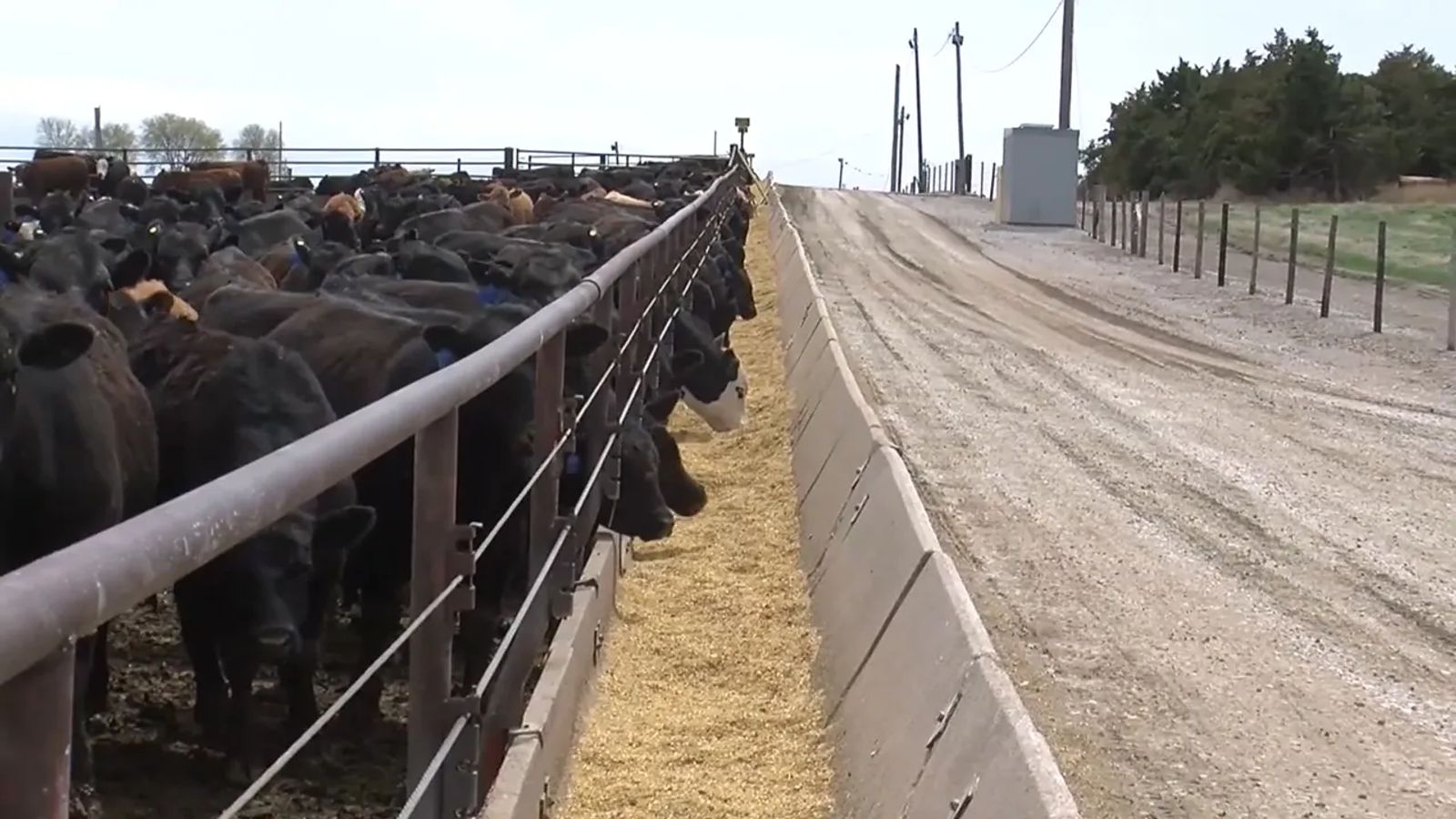 April 1 Cattle on Feed Down 5%
April 25, 2020
Cattle and calves on feed for the slaughter market in the United States for feedlots with capacity of 1,000 or more head totaled 11.3 million head on April 1, 2020. The inventory was 5% below April 1, 2019, USDA NASS reported on Friday.
The inventory included 7.08 million steers and steer calves, down 5% from the previous year. This group accounted for 63% of the total inventory. Heifers and heifer calves accounted for 4.22 million head, down 7% from 2019.
Placements in feedlots during March totaled 1.56 million head, 23% below 2019. Placements were the lowest for March since the series began in 1996. Net placements were 1.50 million head. During March, placements of cattle and calves weighing less than 600 pounds were 310,000 head, 600-699 pounds were 220,000 head, 700-799 pounds were 410,000 head, 800-899 pounds were 402,000 head, 900-999 pounds were 155,000 head, and 1,000 pounds and greater were 60,000 head.
Marketings of fed cattle during March totaled 2.01 million head, 13% above 2019. Marketings were the second highest for March since the series began in 1996.
Other disappearance totaled 61,000 head during March, 12% below 2019.
"Friday's Cattle on Feed report comes with some challenges," said DTN Livestock Analyst ShayLe Stewart. "The report clearly stated that, 'placements were the lowest for March since the series began in 1996. Net placements were 1.50 million head.' Looking further down the road to next fall, you start to do the math in your head and realize that, come September through December, readily available fat cattle supplies are going to be slim. And given the current uncertainty of COVID-19, there are so many twists and turns the industry could endure until then.
"This would have usually been an extremely bullish report: Tight fed cattle supplies lead to more market competition, which helps drive prices discovery -- something all cattle producers dream about! But because of the slim number of cattle marketed in April (thus not indicated on this report), concerns about irregular inventory going from an extreme surplus to an obvious lull, creates problems as well when you consider meat availability for consumers."
Source: DTN