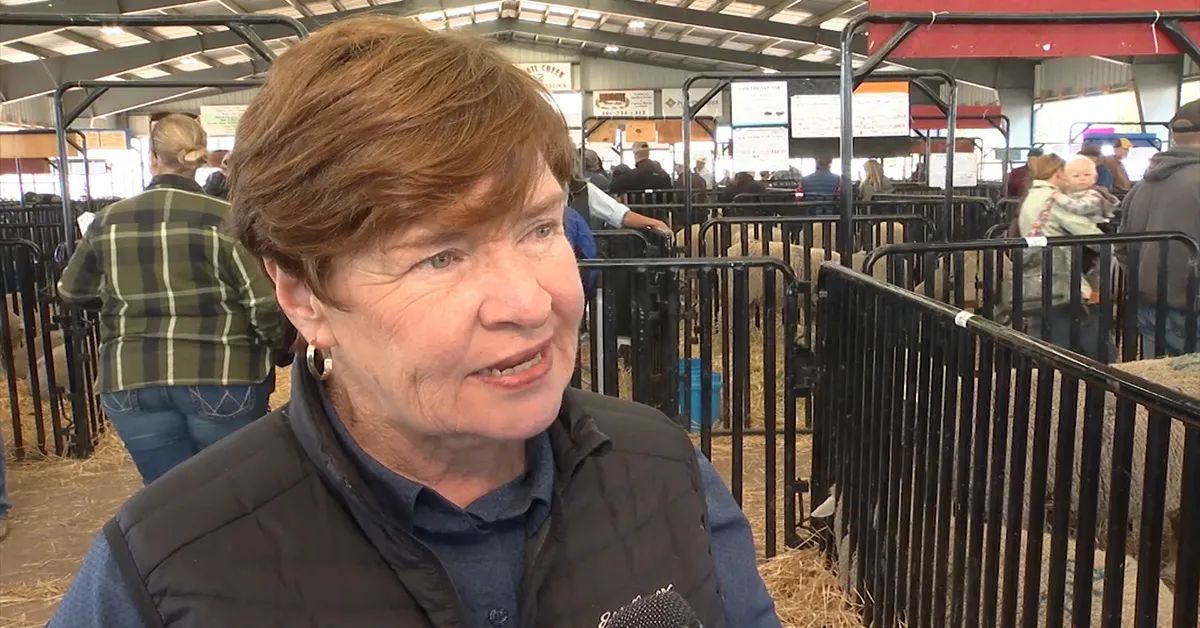 American Sheep Industry Association President Attends Montana Ram Sale in Miles City
September 17, 2021
The Montana Ram Sale in Miles City is a true western tradition. For 96 years, sheep producers from across the nation have attended this sale to purchase high-quality genetics to take home and improve their own flock's genetic power.
One of those in attendance this year was American Sheep Industry Association president Susan Shultz from DeGraff, Ohio.
"Well, it's certainly a pleasure to be here in Montana," said Shultz. "These folks know how to raise sheep, and we're numbers people. We're on the National Sheep Improvement Program at home and we're Suffolk breeders raising seed stock. And it's just a thrill for us to be out here and see the number of people that not only do visual appraisal, but they're looking at the numbers. They're walking around these pens, carrying their notebooks, writing down details, and that's what it's all about. And they're going to buy really good genetics today."
She says one of ASI's immediate legislative priorities is getting Mandatory Price Reporting reauthorized before the end of September.
"We have to know those numbers and it's always a concern for us," said Shultz. "We always think it's a no brainer that they reauthorize it, but there's some sticklers out there. So, we're going to work very hard to at least get a short term fix to that. And Chase Adams and Peter Orwick will be working hard on that."
Producer education is also very important and she says sales like the Montana Ram Sale provide a great opportunity.
"Oh, it's a passion with me," said Shultz. "I truly believe that the sheep industry has turned the corner on getting new researchers and new professors. We have Dr. Whit Stewart at the University of Wyoming and Dr. Chris Posbergh at Montana State University that both are just passionate about the sheep industry. We were in Wyoming at their sale and they had a wonderful educational program. And here in Montana, they they've had a great program and the interest in sheep has never been greater. We even hear through the grapevine that a lot of cattle people are looking at downsizing because of the drought and the horrible conditions and they're considering getting into the sheep industry and we're all for it."
Source: Montana Ag Network and Western Ag Network